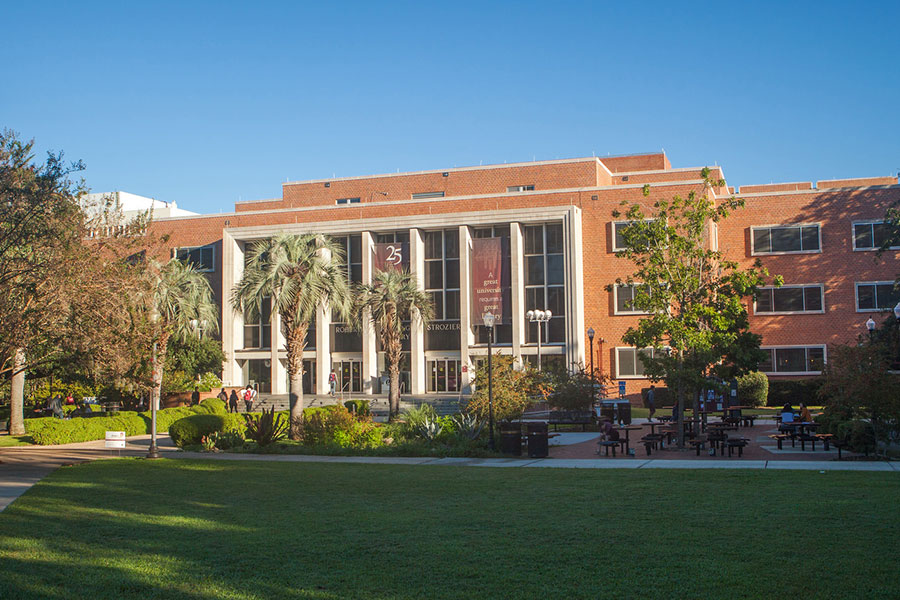 Florida State University Libraries is playing a key role in cultural heritage access and preservation around the globe as the state of Florida's service hub for the Digital Public Library of America (DPLA).
"DPLA has acknowledged FSU's leadership in creating a robust digital library program that will work with Florida's many libraries, museums and other cultural organizations to create and preserve digital assets," said Julia Zimmerman, dean of FSU Libraries. "It's a privilege to be a part of DPLA and to participate in preserving and showcasing our state's rich heritage."
The Digital Public Library of America is an ever-growing national network of libraries, archives, museums, cultural heritage institutions and volunteers that provides free access to more than 17 million items from around the globe.
Florida's hub of the Digital Public Library of America, the newly launched Sunshine State Digital Network (SSDN), allows the state's digital collections to be shared with a nationwide audience.
By participating in this collaborative project, Florida's digitized cultural heritage will be available to anyone, anywhere through a single access point. Access to Florida's cultural collections will allow greater support for learning, research, tourism and business.
"We're so excited to welcome Sunshine State Digital Network to DPLA and to share Florida's rich digital content alongside content of our other hubs," said Kelcy Shepherd, the manager of the DPLA Network. "We appreciate SSDN's commitment to broadly sharing cultural heritage content with the public and to participating in the network."
FSU Libraries is partnering with regional subhubs at the University of Miami and Florida International University to provide digital access to more than 72,000 cultural heritage materials from across the state of Florida. As the main hub, FSU will manage all administrative aspects of the network, serve as the financial center and submit the state's aggregated metadata to DPLA.
FSU Libraries worked for three years with universities across the state, Florida Virtual Campus and the State Library before submitting an application to be Florida's service hub.
Since the application was accepted last fall, the implementation team has focused on developing infrastructure, selecting content, updating and correcting metadata and aggregating that metadata from the founding partners.
Amy Johnson, state librarian and director of the Division of Library and Information Services, said her division is proud to support the Sunshine State Digital Network and applauds the statewide support and collaborative efforts from partners.
There are several ways employees of Florida libraries, archives, museums or cultural heritage organizations can get involved with the network, including workshops, volunteering to serve on a working group for metadata and developing training materials for best practices for digital libraries.
To view the DPLA, visit http://dp.la. For more information, contact Keila Zayas-Ruiz, coordinator of the Sunshine State Digital, at kzayasruiz@fsu.edu.