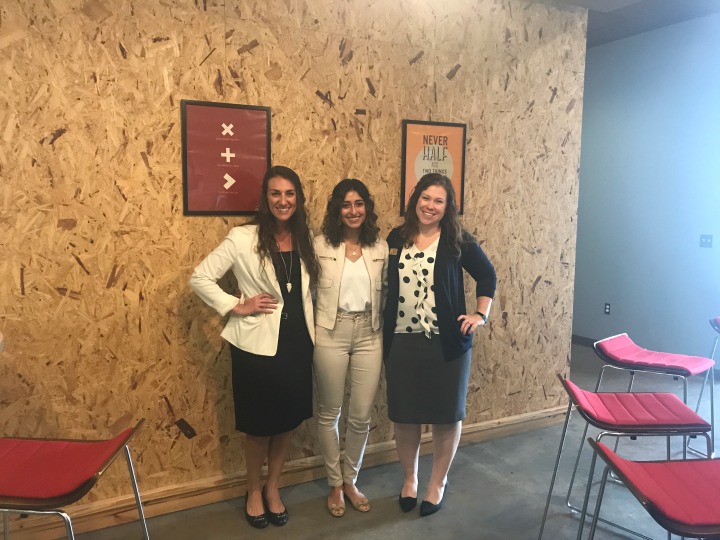 The Career Center at Florida State University and Domi Station, a nonprofit startup incubator, are working together to help local startup companies hire students interested in the entrepreneurial world through a series of workshops.
"We are proud to partner with the FSU Career Center," said Sabrina Torres, director of community for Domi Station. "We believe this collaboration is a perfect fit to benefit both students and employers."
The FSU Career Center and Domi Station held its first "Hiring Interns 101" workshop in July for a dozen startup companies. The workshop provided an overview on how to provide students a professional internship experience. Entrepreneurs are often hesitant to bring on student employees and unsure of what it entails.
"The workshop gave me and my co-founder, Mike, great insight on expectations to set for the employer and intern," said Nick Telford, co-founder and chief operations officer of Fly Mouthwash.
Florida State students are innovative thinkers who need a launching pad for their future businesses, especially with the opening of the new FSU Jim Moran School of Entrepreneurship. The FSU Career Center hopes to play an important role in promoting Domi Station as a campus resource for students passionate about pursuing their entrepreneurial ideas through internship opportunities.
"With the mentorship provided through the Get Started and PowerUP programs, we know entrepreneurs affiliated with Domi Station will provide rich experiential learning opportunities for FSU students," said Tracey Dowling, program director of experiential learning for the FSU Career Center.
In the future, the FSU Career Center and Domi Station "Hiring Interns 101" workshop series will invite representatives from the Florida A&M University and Tallahassee Community College career centers to connect entrepreneurs with a student talent pool from the diverse academic programs housed at each institution.
Domi Station opened its doors three years ago to early stage companies to help them accelerate their growth and success through programs, mentorship resources and community events that help entrepreneurs start and scale sustainable companies. Since its launch, Domi Station has helped their members generate $5.4 million in revenue and attract $2.5 million in investment.
For more information about Domi Station, visit domistation.com.
For more information about the FSU Career Center, visit career.fsu.edu.