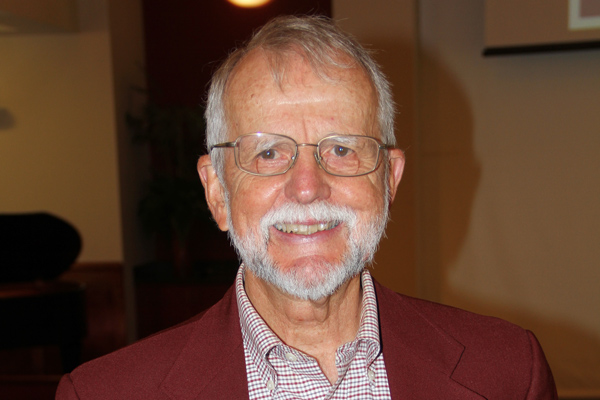 A new year begins in the life of FSU's Association of Retired Faculty (ARF).  I want to use this column to address especially those retirees of FSU who are not yet involved in the life and activities of ARF.  (The rest of you are welcome to eavesdrop.)
If you are newly retired from FSU—whether from the faculty, the administration, or the staff—I welcome you into a new chapter of your life.  I invite you to become a member of ARF and to start participating in its activities.  You will soon receive the August issue of our Retiree Journal.  Articles in that issue will tell you about the activities we have planned for 2017-2018.  To learn even more about ARF, I encourage you to visit our website: retiredfaculty.fsu.edu.
I will list the principal ARF events that are coming up soon and some of the other activities in which ARF is engaged.  The scheduled events are not only entertaining and instructive;  they are also opportunities for you to visit with colleagues you may not have seen for a while.
Here are some of the special events.  You will find more details in the Retiree Journal.
Tours of the campus have become highly popular events.  This year we have scheduled two tours for September:  September 19—Ruby Diamond Concert Hall;  and September 21—Dirac Library and the 3D Printer.  Two more tours will take place in February:  February 13—The College of Motion Picture Arts;  and February 15—the Dedman School of Hospitality.
Luncheons and Receptions. President Elect Jim Melton is busily arranging for our Fall and Spring Luncheons, scheduled respectively for October 3, 2017 and May 8, 2018 in the Ball Room of the Alumni Conference Center.  Each luncheon will be preceded by a Meet and Greet hour, a good opportunity to visit with your colleagues.  The program for the Fall Luncheon will feature  FSU's legendary baseball coach, Mike Martin.  On December 11, President and Mrs. Thrasher will host a Holiday Celebration at the President's Home, honoring the members of ARF and of the Faculty Senate.  In addition, on March 21, 2018, at the Seminole Reservation, ARF will sponsor its annual Spring Barbecue.
Some Other ARF Activities. ARF supports other activities in addition to these scheduled events.  Here are four:
Each year we publish three issues of the Retiree Journal.  Tom Hart is our capable editor.
We encourage support for the Southern Scholarship Foundation and for the Sliger Scholarship Fund.  We are especially linked to President Sliger because it was during his administration that ARF came into being.   We are delighted that during the past academic year we were able to bring the Sliger Scholarship Fund up to the level of being an endowed fund.
Last year we began to encourage volunteer service on our campus and in our community, using columns in the Retiree Journal and other means.  We are continuing the program this year, under the leadership of ARF Board member Nick Mazza.
ARF has access to space which can be used by retired faculty who could benefit from having an office on campus.  For more information, write to me at wl_moore@comcast.net.
These are some of the activities in store for you when you become a member of ARF.  When you receive the August issue of the Retiree Journal, go to the reservation form inside the back cover.  You may use the form for several purposes:  to tell us a bit about yourself;  to become a member of ARF;  to reserve your place at the Fall Luncheon;  and to make a voluntary contribution to our scholarships.  By sending the reservation form to Treasurer Tom McCaleb,  you will be taking that first step into the life of ARF.
Come on in!  You—and we—will be glad you did.
Walter Moore
Emeritus Professor of Religion
President, Association of Retired Faculty