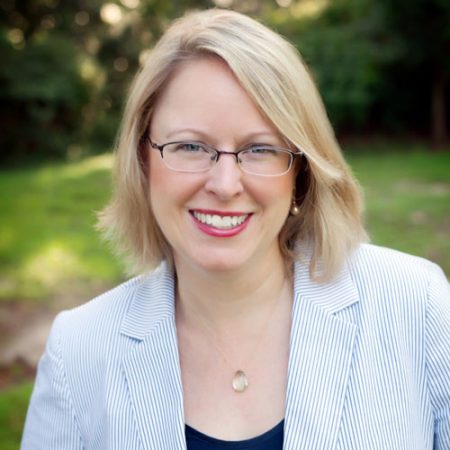 A Florida State University musicology professor has won a prestigious fellowship from the American Council of Learned Societies for her efforts to revive some special Native American hymns from the 18th century.
Sarah Eyerly, assistant professor of musicology and director of FSU's Early Music Program, is the recipient of an ACLS Collaborative Research Fellowship. The highly prestigious award provides $141,000 for project expenses and salary replacement.
Eyerly is collaborating with Rachel Wheeler, a religious studies scholar at Indiana University-Purdue University in Indianapolis. The yearlong fellowship will support their work on the project, "Songs of the Spirit: The Collaborative Hymnody of the Mohican Moravian Missions."
"I'm very thankful to have received the fellowship," Eyerly said. "It allows Rachel Wheeler and me to collaborate in a way that would not have been possible without the fellowship. It recognizes the increasingly interdisciplinary nature of humanities research and the true need for scholars of differing fields and academic perspectives to work together to answer important historical and modern-day questions about the world."
Eyerly and Wheeler are studying how members of the Native American Mohican tribe composed hymns with German missionaries at mission communities in New York, Pennsylvania and Connecticut in the mid-18th century. The missionaries belonged to the Moravian Church, a Protestant denomination, and they collaborated with Mohicans to write new native-language hymns.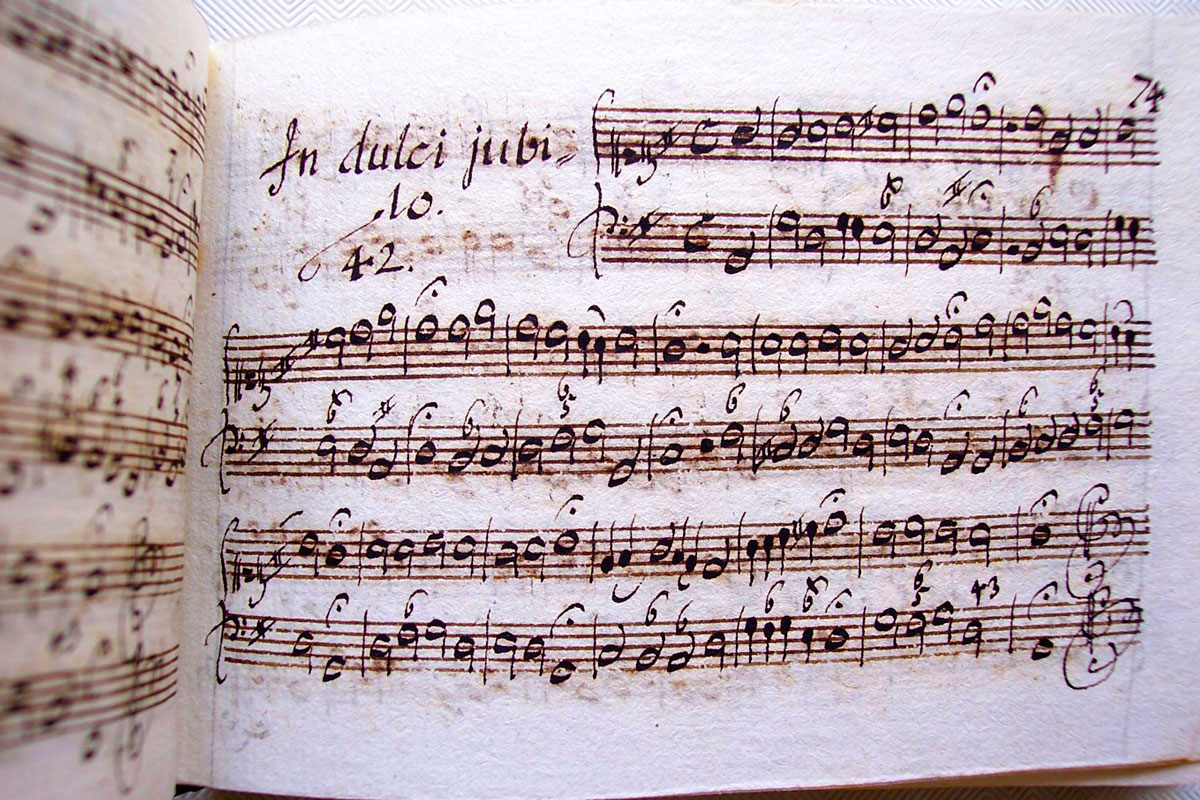 The songs have been stored in the Moravian Archives in Bethlehem, Pa. for hundreds of years, but Eyerly and Wheeler are among the first researchers to study the hymns. When they began their work, they initially thought the songs were Mohican translations of existing German songs. They have since determined the stanzas were not translations but new compositions.
"Songs of the Spirit" provides fascinating insights into how music helped connect the cultures of European missionaries and Native Americans, as well as how the musical and religious traditions of both groups influenced the songs.
"The hymns seem to represent a kind of hybrid Christianity that includes previous Mohican spiritual traditions and combines them with the Moravians' own unique version of Christianity," Eyerly said. "As Rachel has discussed in her previous scholarship on the Mohican missions, the German Moravians were more successful than any other Protestant group in connecting with Mohican communities because of the way the missionaries practiced Christianity. It really resonated with the Mohicans' spiritual practices and that's reflected in the way the hymns' texts are written. It was a meeting of two worlds."
Over the past three years, Eyerly and Wheeler have focused on about 80 Mohican hymns that are truly unique because the Mohican language is no longer spoken and considered a dead language.
"The last Mohican speaker died about 100 years ago," Eyerly said. "It's amazing that these hymns exist and have parallel translations in German. They are incredible linguistic records of what that language would have been like."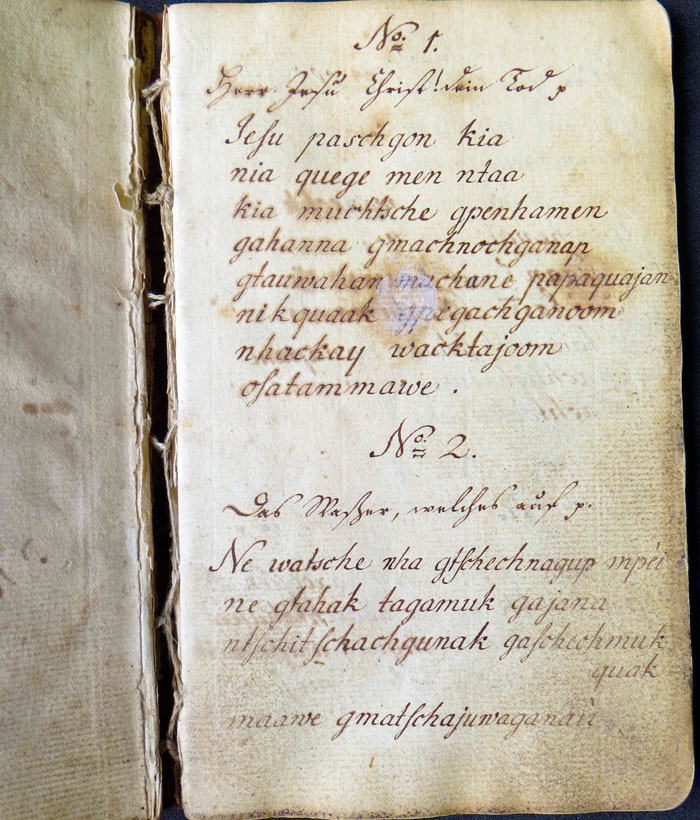 Now, the plan is to bring the songs back to life.
The project will produce new arrangements and the first-ever recordings of the 270-year-old hymns. Eyerly and Wheeler are collaborating with Mohican descendants living at the Stockbridge-Munsee Community in rural Wisconsin, located about 60 miles northwest of Green Bay. They will record the hymns in modern arrangements at the Lutheran Church of the Wilderness in the little town of Bowler, Wis., population 300, next April.
A separate professional recording will take place at Florida State next February with the help of FSU College of Music students singing arrangements that are more historically representative of the mid-18th century.
Denise Von Glahn, coordinator of FSU's Musicology area, praises Eyerly for dedicating her time and expertise to such useful scholarship that aspires to prompt a profound impact.
"Sarah's project on Moravian and Mohican interactions has the potential to return a once-lost language to its people," Von Glahn said. "It's hard to imagine a more broadly resonant and meaningful undertaking for any scholar. Everyone in FSU's Musicology area is thrilled that Sarah Eyerly's work has been recognized for its power to change one important corner of our world."
FSU College of Music Dean Patricia Flowers describes Eyerly's work as groundbreaking because it zooms in on the unexpectedly friendly and prolific relationship between German missionaries and the Mohican tribe.
"Dr. Eyerly's research transcends disciplinary, cultural and linguistic boundaries, offering a new view of how two very different groups of people united in the creation and performance of music in 18th-century America," Flowers said. "Her work with Rachel Wheeler has received national recognition through this highly prestigious award, thus bringing distinction to Florida State University and the College of Music."
The American Council of Learned Societies is a private, nonprofit federation of 75 national scholarly organizations that lead scholarship in the humanities and related social sciences.
ACLS fellows and grantees pursue research that produces new understanding about the world. In 2016-17, the group awarded over $20 million to more than 300 scholars worldwide.