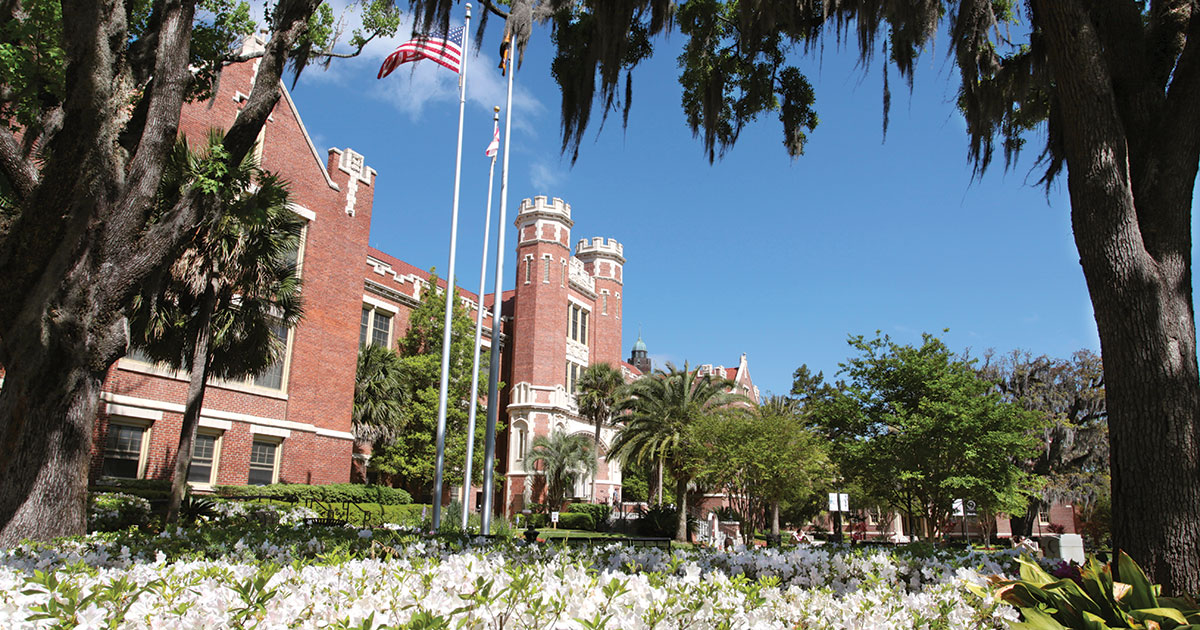 Florida State University is enjoying an exceptional year as the preeminent institution records a number of historic recognitions and accomplishments reflecting an upward trajectory of overall academic excellence and national prominence in higher education. 
"Florida State University is an incredibly productive and valuable asset to our state, our country and our world," President John Thrasher said. "Our recent accomplishments and accolades prove that FSU is truly on the rise. We intend to maintain this positive momentum as we strive for more successes and even higher national prominence." 
Consider the following: 
Florida State University announced it received a record number of applications for admission to the 2017 summer and fall semesters. This year's total application number of 42,325 was a 16 percent jump over the previous year's total of 36,429. More importantly, the cohort admitted represents the academically strongest in university history and boasts an average GPA of 4.1 and an average ACT score of 29. FSU expects to enroll 6,400 freshmen in its 2021 class.
More Florida State University students are graduating with a bachelor's degree in four years or less, placing Florida State among the top 15 public universities nationally for its four-year graduation rate. Currently, 80 percent of FSU students graduate within six years, but recently the focus has been on improving the four-year graduation rate, which is now 65.3 percent — a 5 percent increase over the previous year's cohort.
Florida State University has one of the highest graduation rates among African-American students of nearly 700 universities examined in a recently released national study. The report from The Education Trust finds 74.5 percent of FSU's African-American students — who make up 8.4 percent of the student body — graduate within six years. Nationally, about 40 percent of full-time, African-American students earn a degree in six years.
Florida State was one of four institutions in the country to be selected for the 2017 Senator Paul Simon Award for Campus Internationalization. The award recognizes U.S. colleges and universities that are making significant progress toward comprehensive internationalization, especially those using innovative and creative approaches.
"This is truly a university-wide effort," said Provost and Executive Vice President for Academic Affairs Sally McRorie. "It's clear that the strategies we have been applying are working. We will continue to perform at the highest possible levels for the betterment of both our students and our state."
This latest string of successes at Florida State follow last fall's leap in the national rankings. FSU moved up five places in the U.S. News & World Report rankings to No. 38 among all public national universities. Florida State had the greatest gain of all of the Top 50 public universities. FSU previously ranked No. 43 among public universities.