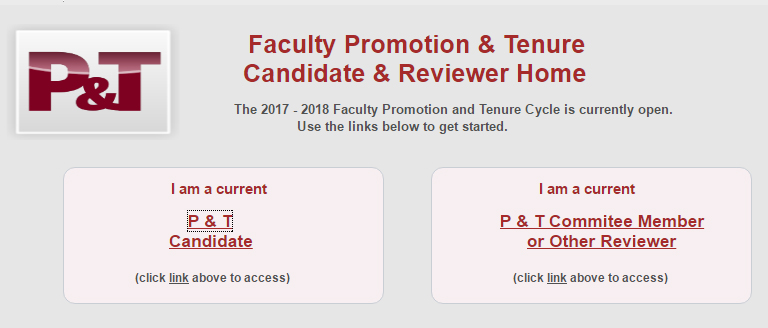 Florida State University is preparing to launch a new, custom-designed system that digitizes its faculty promotion and tenure process.
Staff members across campus have gone through training for the online system and their feedback is upbeat, according to Jennifer Buchanan, associate vice president for Faculty Development and Advancement.
"At the end of the first training session, participants actually erupted into applause," said Buchanan, who helped Faculty Administrator Melissa Crawford shepherd the project for the past year-and-a-half.
Crawford added, "The new promotion and tenure custom-designed workflow is superior to any software of this type we've seen out there."
That was the impetus for enlisting FSU experts to develop the system. Commercially available products did not meet the needs and expectations of Florida State, so Provost Sally McRorie decided the university should build its own version.
She asked the experts in two offices — Faculty Development and Advancement and Information Technology Services — to craft a specialized process that would be more versatile and a better fit for Florida State.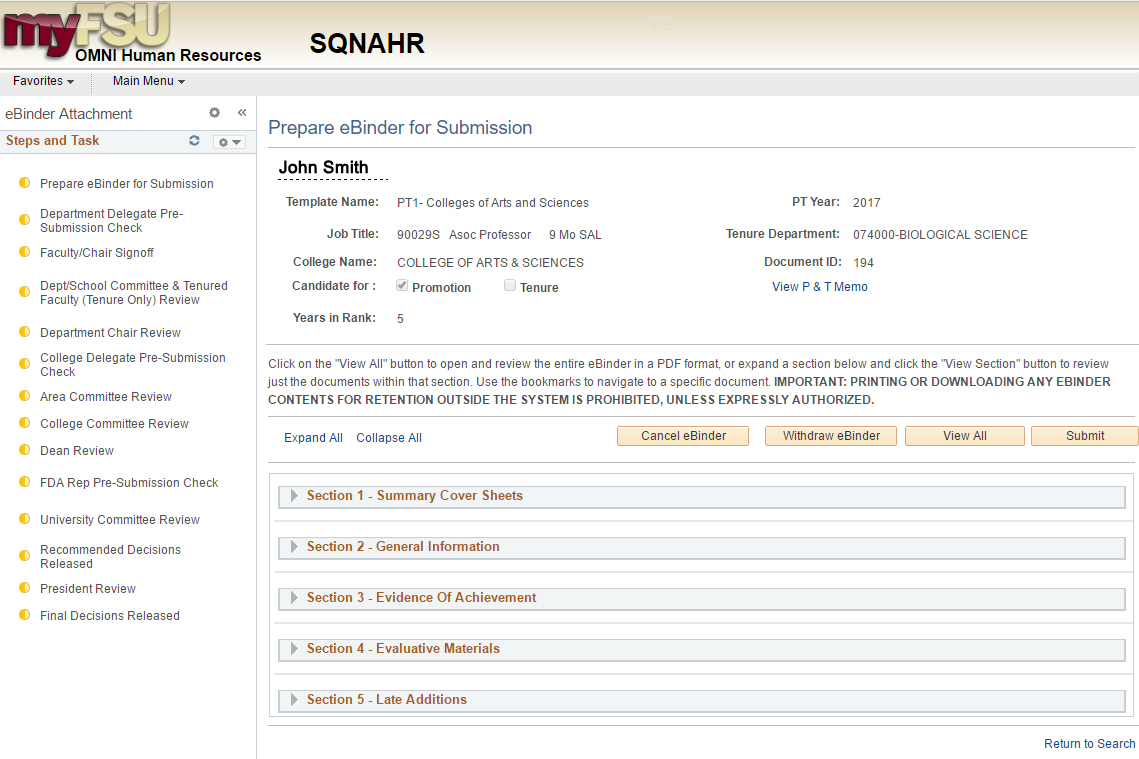 "I am so pleased to see this more efficient, user-friendly system go online and replace the old paper-centric, labor-intensive process," said McRorie, who brought the project to fruition after the idea had been talked about for years. "This digital approach is able to present a thorough compendium of faculty accomplishments, innovation and productivity — including journal articles, access to YouTube videos and even film projects."
McRorie says other universities already have contacted FSU about using the same process. Florida State's computer programmers designed it to meet the specific needs of every academic unit on campus. The stakes are high. The process handles confidential information that forms a valuable foundation for faculty career advancement.
"The process of reviewing and approving candidates for promotion and tenure can be complex," said Janet Kistner, vice president for Faculty Development and Advancement. "Transforming it into a digital system that is secure, efficient and transparent distinguishes Florida State University in yet another area."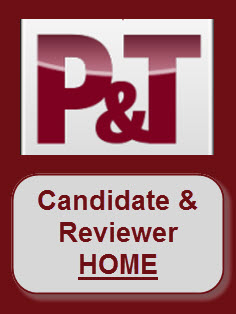 The new process creates an "e-binder" for every eligible tenure-track faculty member being considered for promotion and/or tenure in a given year. The interface is well designed with simple and user-friendly instructions. The e-binder includes extensive highlights of a faculty member's achievements and experience in a combined PDF file that faculty reviewers can navigate quickly and easily.
FSU's new digital promotion and tenure system opens March 31 for trained staff members who coordinate the promotion and tenure process. They will work with faculty candidates to prepare their e-binders following a workshop hosted by Kistner at 3:30 p.m. Monday, April 10, in Dodd Hall Auditorium. Authorized faculty members and reviewers can access the system at www.my.fsu.edu by clicking the new P&T icon.