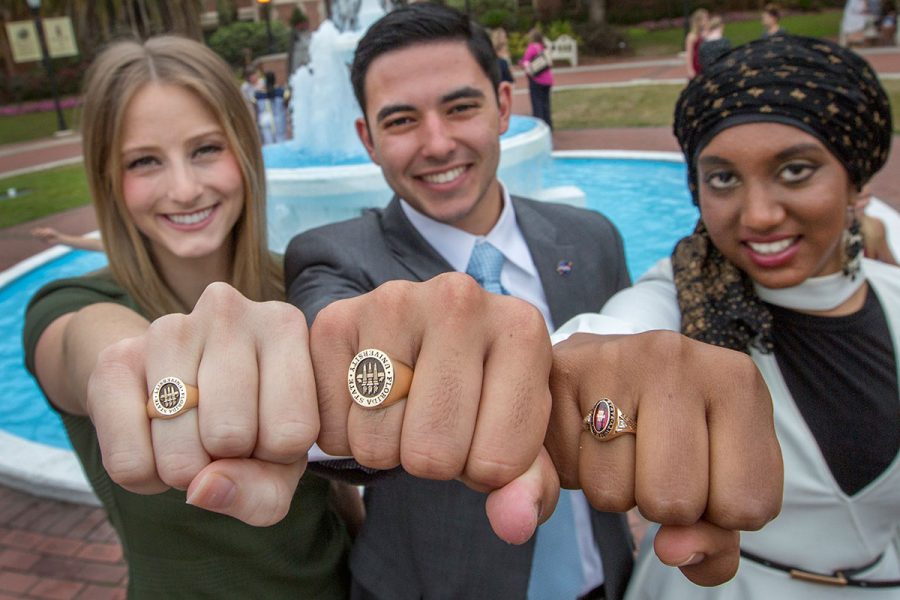 Florida State University graduating students marked an important milestone toward becoming FSU alumni at the annual ring ceremony Thursday, March 30, at Ruby Diamond Concert Hall.
President John Thrasher, Vice President for Student Affairs Mary Coburn and distinguished student leaders spoke to the graduating students about this being a time to reflect on their FSU experience while focusing on their future goals.
"The FSU class ring is both a symbol of your achievement and a reminder that you are part of something bigger than yourself," Thrasher said. "The ring transcends time and is a symbolic link to your classmates, friends and generations of alumni."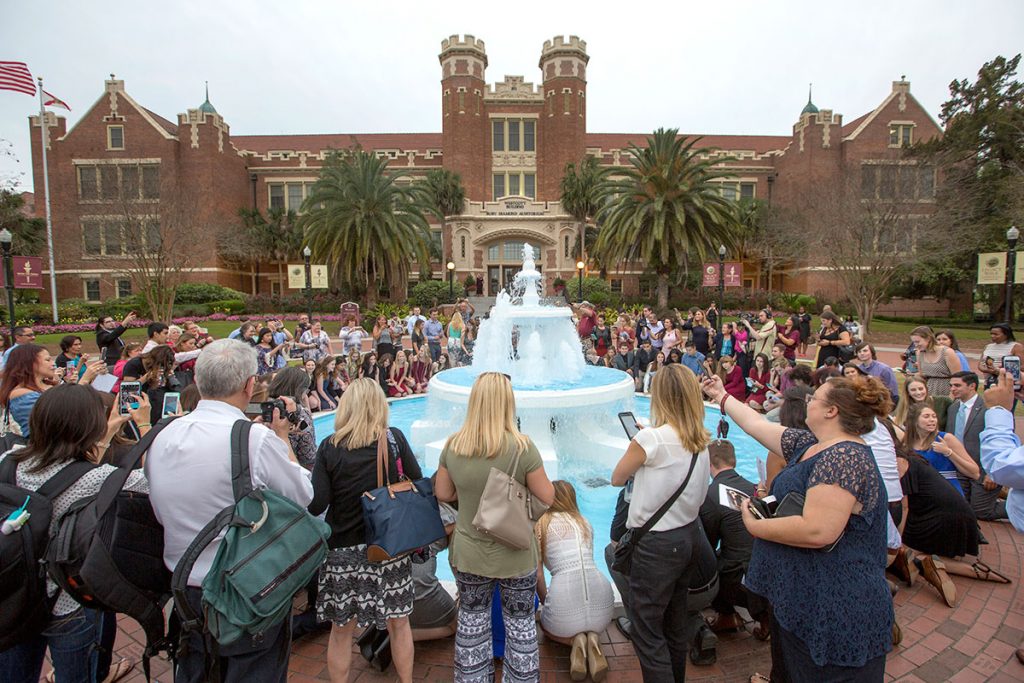 Students were presented with their rings, put them on their fingers and stated the ring pledge during the ceremony — a longstanding tradition at Florida State.
"I pledge to uphold the Seminole Creed; demonstrate strength, skill, and character; and live the values of this institution, now and through all of my future endeavors. I am a True Seminole."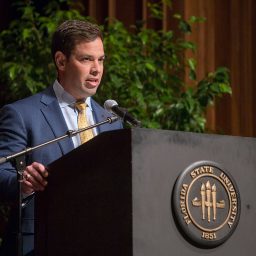 Josh Tyler, a 2002 summa cum laude graduate of FSU, delivered the keynote address. An active duty member of the Air Force for the past 15 years, Tyler currently serves as the Chief of Colon and Rectal surgery at Keesler Medical Center in Biloxi, Mississippi, as well as the Director of Robotic Surgery at Merit Health Biloxi.  He is the recent recipient of the Reuben Askew Young Alumni Award from the FSU Alumni Association.
Following the formal ceremony, attendees gathered at the Westcott Fountain. The fountain has three levels, each level symbolizing a different core value of Florida State University — Vires, Artes and Mores.
At exactly 6:51 p.m. the graduating students dipped their rings in the water for a moment of reflection. The time of 6:51 p.m. is specifically selected because in military time 6:51 p.m. is read as 1851, the founding date of Florida State University.
Save