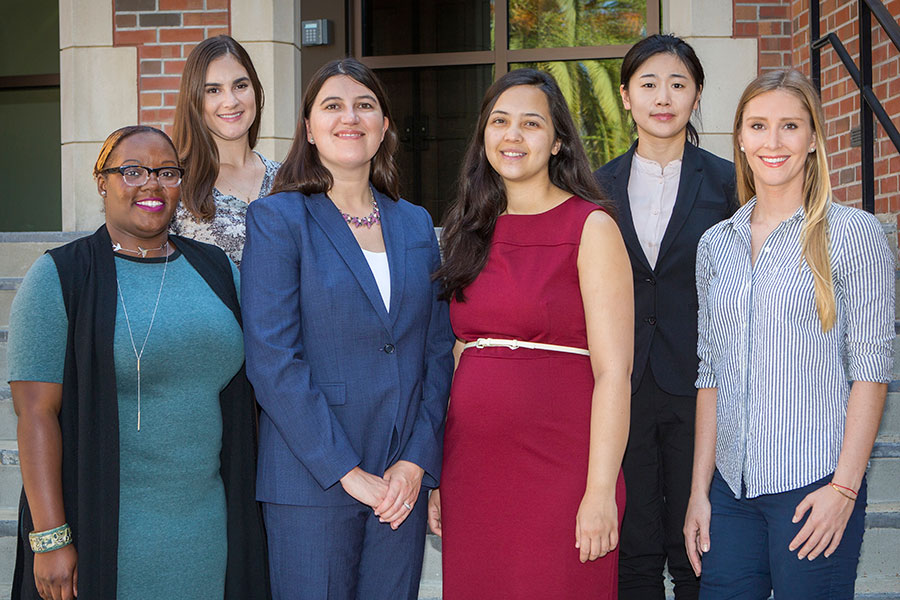 A shark-studying doctoral candidate is finishing up her final year at Florida State University with assistance from a unique organization dedicated to helping women succeed in their post-secondary endeavors.
Bianca Prohaska is part of FSU's largest cohort of women graduate students receiving support from the Philanthropic Educational Organization (P.E.O.) to date. The organization, which was founded in 1869, seeks to celebrate the advancement of women through scholarships, grants, awards and loans.
"We are so proud of our P.E.O. award-winning students," said Nancy Marcus, dean of FSU's Graduate School. "Our current cohort is studying everything from interior design to industrial engineering, and we know each woman is poised to make a positive difference in their fields of study."
This year's P.E.O. cohort, a total of nine women, is the beneficiary of three different types of awards from the organization. The Scholar Award helps women completing the last two years of their doctoral degree. The Continuing Education Grant provides assistance to women whose education was interrupted and who return to school to finish their degree or certification. The International Peace Scholarship provides aid to international women who pursue their degree in the United States before returning to their home country.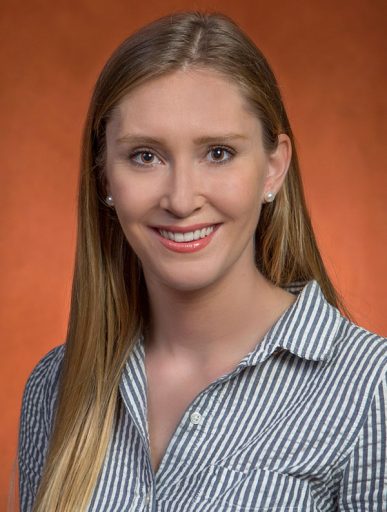 Prohaska received the Scholar Award of $15,000 for the 2016-2017 academic year. The money will help with personal living expenses as she strives to finish her doctoral studies by Spring 2018.
"This organization is all about women helping women," Prohaska said. "I think that's awesome."
Prohaska is not only an award recipient with P.E.O., she is also a member of the organization. She was invited to join after meeting the members of the Tallahassee chapters of P.E.O. during the interview process for the scholarship.
"The Office of Graduate Fellowships and Awards has worked to build strong relationships with the P.E.O.'s six local chapters to increase the number of FSU graduate women applying for the awards and ultimately to help strengthen their application," said Adrienne Stephenson, director of FSU's Office of Graduate Fellowship and Awards.
After a high school trip to Australia as a student ambassador, Prohaska fell in love with being in the water. Her interest grew with time and now she is a year shy of receiving her doctoral degree in biology with a focus on shark reproductive and stress physiology.
Prohaska is no stranger to the Sunshine State. Although born and raised in Michigan, she completed her undergraduate studies at the Florida Institute for Technology. She then earned a master's in marine science at the University of New England in 2013.
She returned to Florida to attend FSU to primarily work with Dean Grubbs, the associate director of research at the FSU Coastal and Marine Laboratory.
"He's one of the top biologists in our field," Prohaska said. "He's well-respected and just a really excellent scientist. He's very objective and ethical about everything he does. He goes first to the science and doesn't impart any of his own ideas into the results. I really respect that about him."
Prohaska has aspirations to be a fisheries biologist with the National Oceanic and Atmospheric Administration (NOAA) or the Navy, and she is looking forward to creating opportunities for more women to achieve their academic goals in the future.
Other P.E.O. award winners are: Madalaine Morrow, social work; Brittnay Kemp, public administration; Allison Hess-Sitte, communications; Jocelyn Turcotte, interior design; Xin Shan, industrial engineering; Jean Forney, psychology; Cocoa Williams, English; and Samatha Nix, education.