Florida State University has received national attention for excellence in integrating international education throughout all facets of the university.
Florida State is one of only four institutions to be selected for the 2017 Senator Paul Simon Award for Campus Internationalization, which is awarded annually by NAFSA: Association of International Educators. Named for the late Sen. Paul Simon of Illinois, the award recognizes U.S. colleges and universities that are making significant progress toward comprehensive internationalization, especially those using innovative and creative approaches.
"FSU has a rich history of supporting internationalization and cultural diversity," said President John Thrasher. "Ensuring that our students have the skills, competencies and global awareness needed for success in the 21st century has long been one of our top priorities. We are honored to be recognized with such a prestigious award."

Approximately 122 FSU faculty members from all 16 academic colleges have affiliations with 200 different international institutions in more than 50 countries. More than 2,300 international students were enrolled at Florida State in fall 2015, reflecting a 59 percent increase since fall 2005.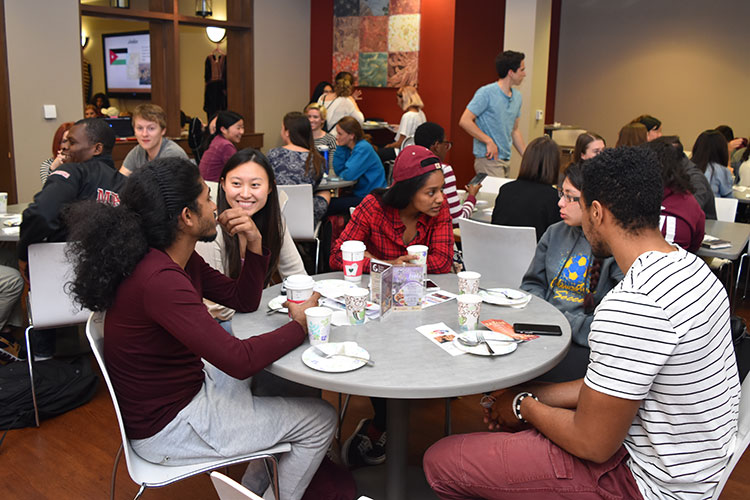 In selecting FSU for the award, NAFSA cited the university's widespread internationalization efforts across academic programs; its Global Citizenship Certificate that allows undergraduate students to gain cross-cultural skills and competencies that foster global-readiness; and FSU's Republic of Panama campus, established in 1957, which serves as a hub for partnership development in Latin America by providing access to quality U.S.-style education.
"A truly internationalized university must provide all students with the opportunity to develop intercultural competencies and skills on campus as well as abroad," said Cynthia Green, director of the Florida State's Center for Global Engagement. "In 2006, a strong grassroots movement began among faculty and administrators to enhance internationalization on the FSU campus."
As a result, FSU opened the Global and Multicultural Building to house the Center for Global Engagement in 2010.
"The Global and Multicultural Building increased the visibility and accessibility of international learning on campus through classes and programs that enrich all students' experience," said Vice President for Student Affairs Mary Coburn.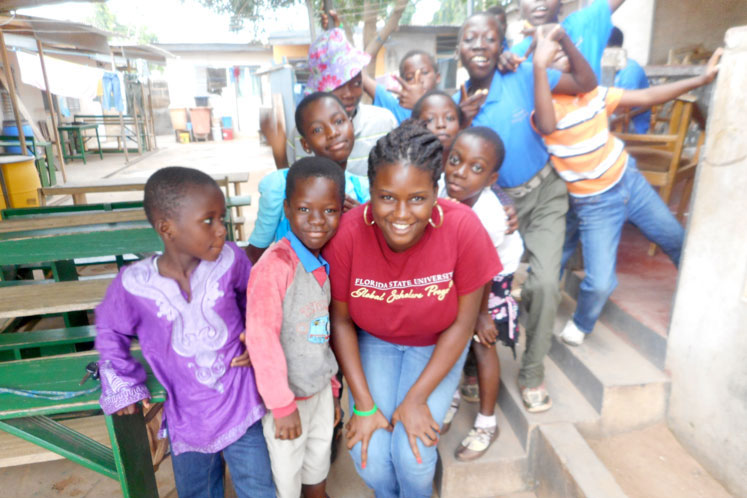 Florida State also launched global.fsu.edu, a comprehensive website highlighting the university's many international and intercultural opportunities on campus and abroad.
More recently, FSU added internationalization as a key component of the university's new five-year strategic plan.
"Florida State recognizes that great universities project themselves to the world," said Provost and Executive Vice President for Academic Affairs Sally McRorie. "FSU works to connect students and faculty to the world and invites students and scholars from around the globe to be part of our community."
Today, more than 1,700 students study abroad each year through Florida State's International Programs, a 13 percent increase compared to 10 years ago. Students can choose to study at FSU's international study centers in London, Florence, Valencia (Spain) and the Republic of Panama or participate in more than 40 faculty-led programs in 19 cities worldwide.
FSU students also have the opportunity to study at one of more than 40 international universities through Florida State's bilateral exchange program, where they are immersed in an academic and cultural setting abroad while receiving FSU credits.
In addition, Florida State hosts incoming exchange students from its partner universities, which contributes to diversity in undergraduate programs and enriches classroom learning on campus.
A variety of other opportunities for international research, service and internship are available to FSU students through programs such as Global Scholars, Social Science Scholars and the Moellership summer of service program.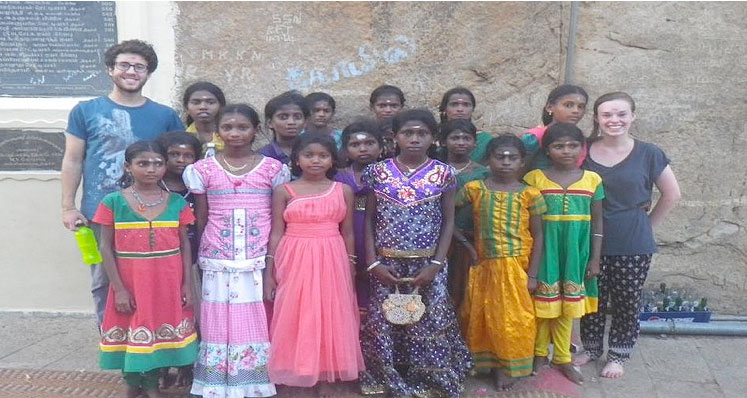 The Simon Award recognizes overall excellence in internationalization efforts as evidenced in mission, strategies, programs and results.
Florida State is joined by Santa Monica College, the University of Iowa and the University of Pittsburgh as the 2017 winners.
During his 22-year career in Congress, Simon was a champion for international education and cultural exchange. He was a strong advocate of study abroad because he believed it taught students the critical skills necessary to compete in a global economy.
Institutions selected for the Simon Awards will be featured in NAFSA's report, Internationalizing the Campus: Profiles of Success at Colleges and Universities, to be published this fall, and honored at an event in Washington, D.C., during International Education Week in November.
To learn more about NAFSA's Senator Paul Simon Awards, visit www.nafsa.org/SimonAward.