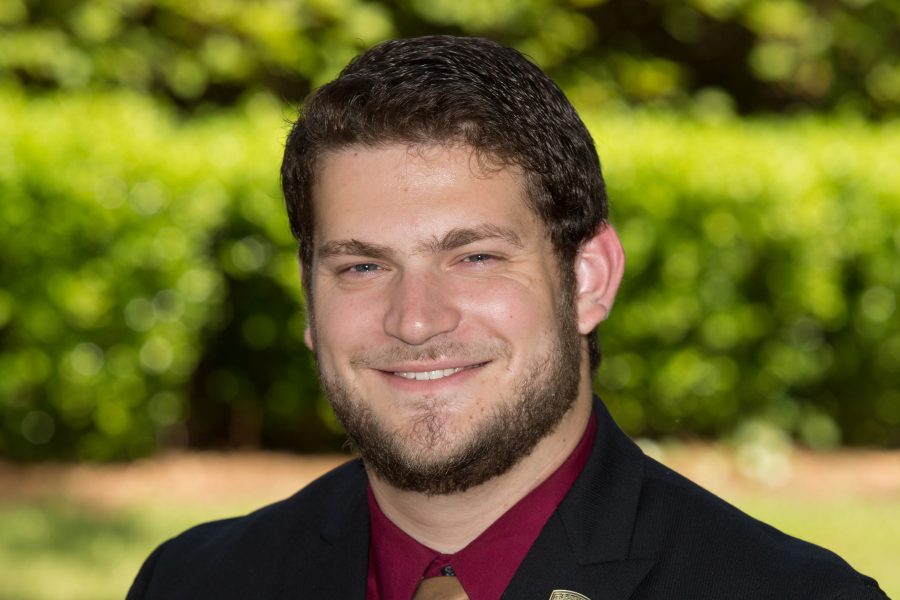 Florida State University graduate Jesse Marks has been awarded the highly competitive Herbert Scoville Jr. Peace Fellowship, which provides recent college and graduate school alumni with funding and the opportunity to work with senior-level policy experts.
Marks is one of three spring 2017 Scoville Fellows chosen from among 124 applicants from 81 universities. He will spend six to nine months working at the Stimson Center, a nonprofit, nonpartisan institution in Washington, D.C., devoted to enhancing international peace and security through a combination of analysis and outreach.
"It is exciting to represent FSU through this fellowship," said Marks, who graduated magna cum laude from FSU in 2016 with a bachelor's degree in Middle East Studies and honors in the major. "Florida State played a key role in preparing me for a career in public service and government working to end humanitarian crises, strengthen U.S.-Middle East relations and build sustainable peace in the Middle East."
In high school, Marks spent several summers volunteering in Jordan where he developed an interest in Middle East culture and language. After witnessing the effects of the Iraqi and Syrian refugee crises, he began working with resettled refugees in his hometown of Jacksonville, Fla.
At FSU, he continued with his work and studies centered around the Middle East. Marks' honors thesis explored the impact of tribal identity in the modern Middle East, and he partnered with the Florida Office of Refugees Services to create a strong infrastructure for refugee resettlement in Tallahassee.
"Jesse Marks exemplifies the success a student can achieve when they take advantage of the phenomenal opportunities available at Florida State," said Craig Filar, assistant dean for Undergraduate Studies and director for the Office of National Fellowships at FSU. "The critical inquiry Jesse honed through his honors thesis research at FSU prepared him for the amazing experience that the Scoville has presented to him."
His interest in American foreign policy, national security and Arabic led him back to Jordan in 2015 for a year at the Qasid Language Institute in Amman after he won the David L. Boren Scholarship. He then got an internship with the United Nations High Commissioner for Refugees Representative in Jordan where he worked for six months.
Since returning from Jordan, Marks has worked as a research intern with the Migration Policy Institute's International Migration program and as an Arabic research analyst interning at a private consulting firm. He has published articles on humanitarian, peace and security issues with the U.S.-Middle East Youth Network, Huffington Post and The Hill.
"Winning the Scoville Fellowship has enabled me to explore my professional interests, while producing substantial research and working with senior members of the peace and security field," Marks said. "I am very excited for the future opportunities in front of me. I can never forget the FSU community that taught me to be a leader and value diversity. FSU enabled me to explore, grow and succeed."
While in Washington, D.C., Marks will work with Aditi Gorur in the Transforming Conflict and Governance — Protecting Civilians in Conflict program to research regional solutions for peacebuilding and civilian protection in protracted crises in the Middle East and Africa.
"He is becoming a respected member in his field as he builds upon his strong educational foundation he started at FSU," Filar said. "I am incredibly proud of Jesse and cannot wait to see what he will accomplish next."