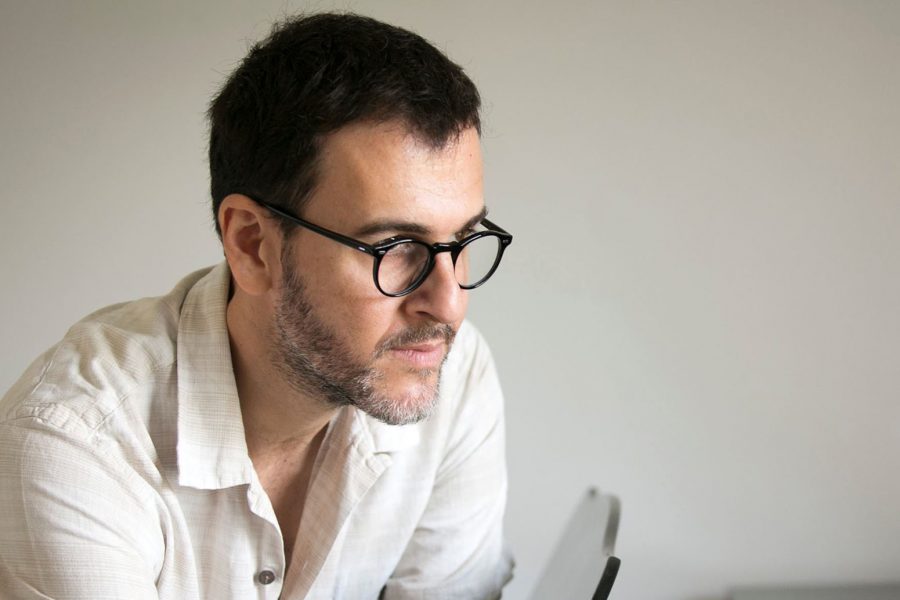 Israeli composer, pianist and music arranger Roee Ben Sira headlines the 21st annual Rainbow Concert of world music at Florida State University on Feb. 28.
Ben Sira, who's completing a residency in FSU's College of Music this semester, is an internationally renowned master of contemporary Brazilian choro music. Choro, pronounced SHOH-roh, is a popular instrumental music genre described as the "New Orleans jazz of Brazil." Known for its lush harmonies, classical music stylings and infectious rhythms, choro epitomizes sophistication in Brazilian music.
The genre — an intersection of upbeat samba, bossa nova, jazz and classical tradition — is becoming increasingly popular and often described as "world music." It was born in the late 1800s in Rio de Janeiro.
This year's Rainbow Concert will feature the newly created FSU Brazilian Choro Ensemble under Ben Sira's direction. He will also perform with each of the nine other world music ensembles from the College of Music: Andean, African, Blues, Chinese, Gamelan, Irish, Old-Time, Rock and Steel Pan.
The concert will take place:
TUESDAY, FEB. 28
7:30 P.M.
RUBY DIAMOND CONCERT HALL
222 S. COPELAND ST.
FLORIDA STATE UNIVERSITY
Tickets are $10 for general admission and $5 for students. To purchase, contact the College of Music Box Office at (850) 645-7949.
About the Guest Artist
Israeli composer, pianist, and arranger Roee Ben Sira studied classical piano at Thelma Yellin and completed his B.Mus in Jazz Performance with honors from the Berklee College of Music in Boston, where he won the "Best All Round Keyboard Player" prize in 1997. Ben Sira has a Master's of Composition from the Academy of Music and Dance, where he currently teaches. He is currently completing his Ph.D. dissertation in ethnomusicology at the Hebrew University in Jerusalem.
 Ben Sira's eponymous 2015 album of original compositions has been hailed as a landmark achievement in the creative modern efflorescence of choro music. Recorded in Brazil and featuring an all-star cast of contemporary Brazilian choro masters headed up by the legendary Mauricio Carrilho, the album has been critically acclaimed across the globe.