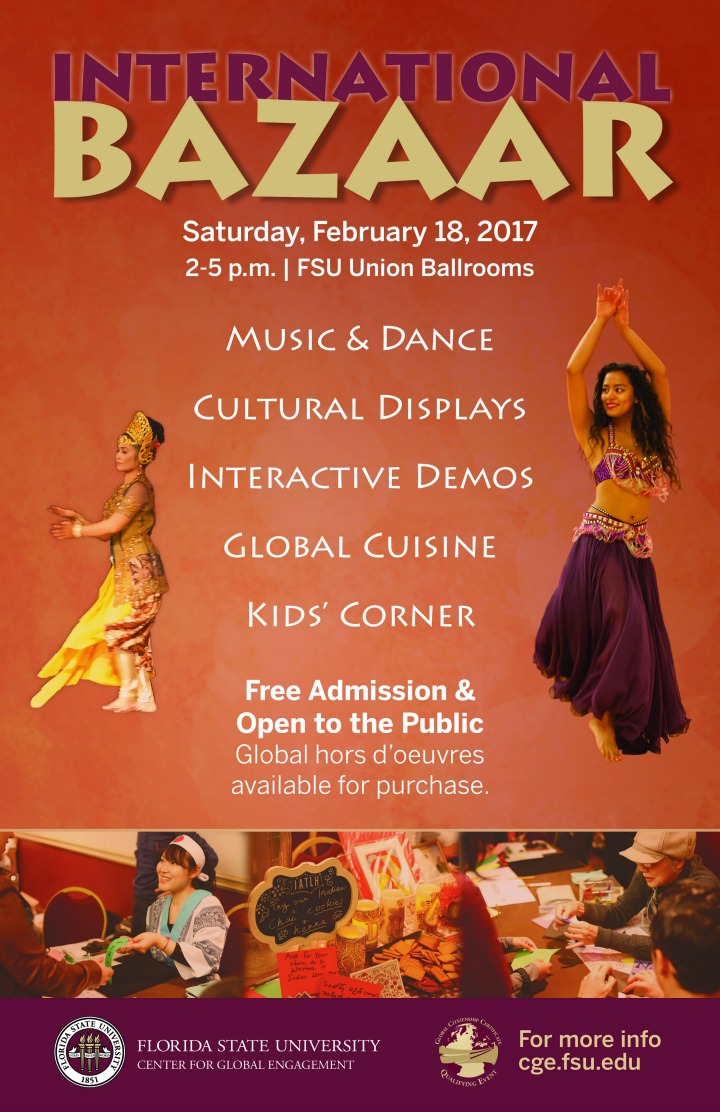 Florida State University's Center for Global Engagement will host its 22nd Annual International Bazaar, featuring culture and food from around the world, from 2 to 5 p.m. Saturday, Feb. 18, in the Oglesby Union Ballrooms.
"The International Bazaar provides FSU students and the Tallahassee community with an opportunity to experience and explore cultural traditions from around the world without leaving our local community," said Lena Papadopoulos, intercultural programs coordinator for the Center for Global Engagement.
The bazaar gives students and community organizations the opportunity to share their culture through international cuisine, cultural table displays, performances and a kids corner. The bazaar fosters cultural awareness, understanding and acceptance of different backgrounds in today's global society. A variety of international foods will be available for $5 per plate.
For more information, visit cge.fsu.edu/internationalbazaar.