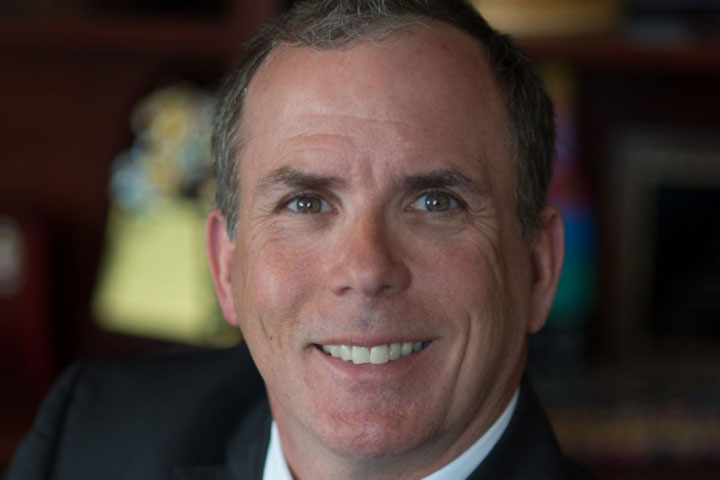 University of Pittsburgh Professor Rory A. Cooper will present, "Forging a New Future for People with Disabilities through Technology and Inclusion," at Florida State University as part of the ACC Distinguished Lecture series.
Cooper, a U.S. Army veteran with a spinal cord injury, is a professor in the Department of Rehabilitation Science and Technology and professor of bioengineering, mechanical engineering, physical medicine and rehab, and orthopedic surgery at the University of Pittsburgh. He has authored or co-authored more than 250 peer-reviewed journal publications and two books, including the award-winning "Care of the Combat Amputee." 
Cooper, who also serves as director of the Paralyzed Veterans of America Research Foundation, is an avid wheelchair athlete and past world/national record holder at various distances in wheelchair racing. In 2009, he was featured on a Cheerios cereal box for his achievements and, a year later, he was pictured with one of his robots in Popular Science for his robotics work aiding older adults and people with disabilities. 
The lecture, which is free and open to the public, will take place at 10 a.m. Wednesday, Feb. 1, at the FSU College of Medicine Durell Peaden Auditorium, 1115 W. Call St. 
A continental breakfast reception will precede the lecture at 9 a.m.
Each year, five outstanding faculty members from Atlantic Coast Conference schools are chosen to be ACC Distinguished Lecturers. These scholars are invited to make special presentations by other ACC universities. The ACC Distinguished Lecturer series seeks to recognize outstanding faculty, facilitate collaboration between ACC schools and provide unique expertise to the host campus.
The lecture also will be streamed live at: http://lectures.med.fsu.edu/tcs/?id=fe886c1c-2d5b-4af5-ae2d-d842f47e887d.