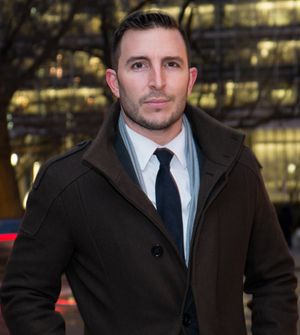 Justin Gest will speak at Florida State University about his groundbreaking academic study on Trump and Brexit supporters, which he writes about in his book, "The New Minority."
Gest, an assistant professor of public policy at George Mason University's Scholar School of Policy and Government, will discuss findings from his study, the first of its kind to give insight into the correlations between Trump and Brexit supporters, and provide context to the largely unprecedented shifts in British and American politics from 8 to 10 p.m. Tuesday, Jan. 24, in the Student Life Center Auditorium.
Through hundreds of surveys and immersive fieldwork, Gest has compiled a report on the issues of white working-class citizens living within dying industrial cities and how these citizens came to make the political decisions that led to the results of the American presidential election and Brexit, Britain's exit from the European Union.
For more information on Gest's book, "The New Minority," visit thenewminority.net.
This event is sponsored by the Center for Leadership & Social Change and the Division of Student Affairs.
The mission of the Center for Leadership & Social Change is to transform lives through leadership education, identity development, and community engagement. The center runs more than 40 programs for students, faculty and staff to develop skills to create positive, sustainable change in their communities.