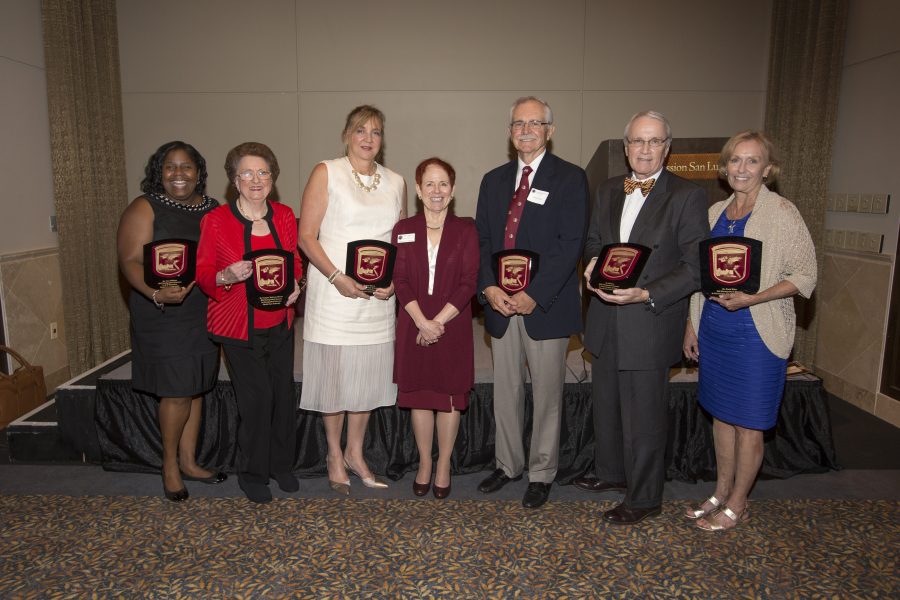 The Florida State University College of Education proudly announces the 2016 Distinguished Alumni Award winners.
Established more than 25 years ago, the College of Education Distinguished Alumni Awards provide an avenue of honoring graduates of the college who have distinguished themselves through scholarly, creative and humanitarian achievement and service to their profession.
Each year, recipients are nominated by their peers and selected by the College of Education alumni council. This year's award winners are:
Government and Community Service: David Wiles (B.S. '64), professor emeritus, SUNY- Albany
Business and Industry: Lindy Benton (B.S. '77, M.S. '78), president and CEO, Vyne healthcare
International: Frank Lester, Emeritus Chancellor's Professor of mathematics education and cognitive science, Indiana University
K-12 Education: Lisa Williams (Ed.S. '05), music education teacher, Department of Defense Education Activity
Postsecondary (University): Bill Law (M.S. '74, Ph.D. '77), president, St. Petersburg College
Distinguished Educator: Imogene Mixson (Ph.D. '72), former interim president, Wallace Community College-Dothan
The College of Education dean and administrative leadership members, department chairs, faculty, family and friends honored these six individuals at an awards ceremony and dinner held Friday, Sept. 30 during College of Education Week.
To learn more about the College of Education's Distinguished Alumni, visit http://education.fsu.edu/alumni-and-friends/distinguished-alumni.