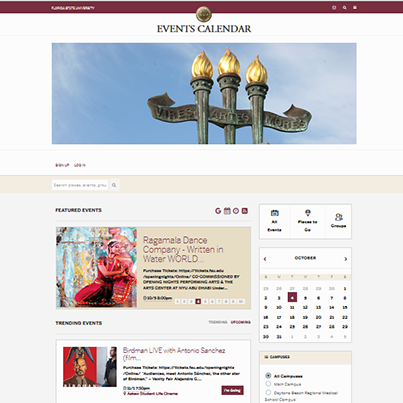 A new events calendar recently debuted for Florida State University. The calendar, which is provided by Information Technology Services (ITS), features lots of new functionality making it easier than ever to keep up with university events.
Check the calendar to see what events are trending around campus right now, then use the social sharing features to RSVP and invite your friends.
The new design makes it easy to interact with the calendar on any device, wherever you are. Find out at a glance which events have free admission, free food or are happening near you.
Then, log in with your FSUID to set up event reminders and subscribe to notifications about the events that are important to you. From home games to job fairs, you'll never have to wonder what's going on around campus again.
Start making plans. View the university calendar in the myFSU Mobile app or at calendar.fsu.edu.