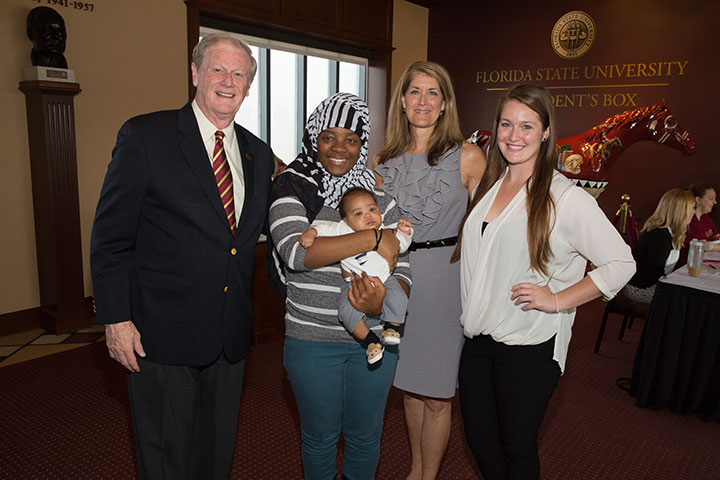 "Your Gift Makes Lives Brighter"
 FSU 2016 GOAL: $375,000
(Campaign ends December 2nd)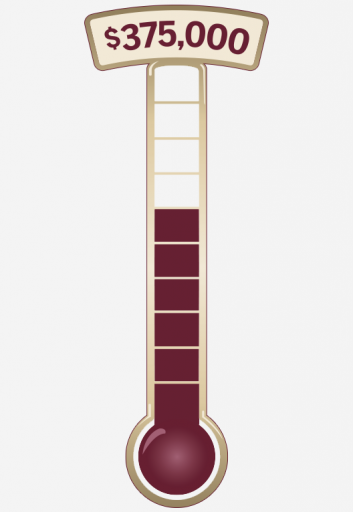 Jean and I are proud to support Florida State University's 2016 United Way Campaign – it's a tangible way to show our personal commitment to people in this incredible community we call home.
On our campus we talk a lot about the FSU family. I have seen time and time again, compassionate faculty, staff and students – reach out to take care of one another.
I also know, the Florida State family has generous hearts that reach beyond our campus borders. The annual FSU-United Way campaign provides a great opportunity for each us to make a positive difference in the lives of young children, struggling adults and ailing elders. Remember, ALL of our contributions stay right here – close to home (FSU is not part of the State of Florida campaign).
We can really make a difference. In fact, FSU is the second-largest contributor in the community-wide workplace campaign. I'm proud of that generosity and I am confident we can do even more.
Thank you for your consideration and caring hearts.
John Thrasher
President
---
---
Campaign of Caring Goals
Continue to serve as a community leader, and raise $375,000 in contributions
Increase faculty and staff participation in campaign, which runs through Dec. 2
Increase giving through payroll deductions
Increase FSU Leadership Givers
Did you know just $5 a pay period would raise more than $800,000 in donations (with full employee participation)?
Reminder, all of our contributions remain in the local community. FSU is NOT part of the State's FSECC campaign.
---
Contact Us
If you have questions concerning your gift, please contact your department's UW coordinator or Tonja Guilford for at tguilford@fsu.edu. For other questions, please contact FSU Campaign Chair Elizabeth Hirst at lehirst@fsu.edu.
You can visit the United Way of the Big Bend online for financial and overhead information, a member agency listing and local volunteer opportunities.
Thank you for all you do for Florida State University's United Way Campaign!
---
Links