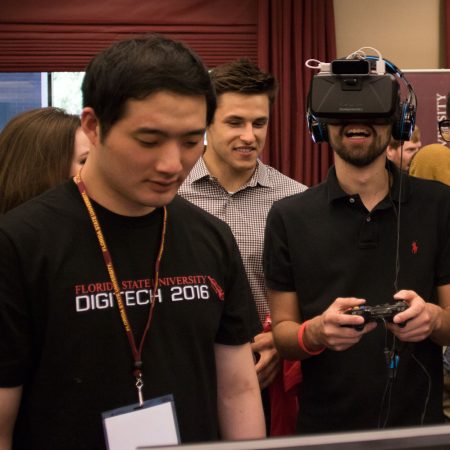 Florida State University students from academic disciplines across campus showcased their inspiring technology-based innovations at the annual DIGITECH exhibition March 30, at the Augustus B. Turnbull III Florida State Conference Center.
The event was hosted by the Program for Interdisciplinary Computing and coordinated by Ken Baldauf, director of PIC. In addition to dozens of student projects, the exhibition featured a performance from the College of Music's Electronic Chamber Orchestra.
Seth Goldenberg, visionary and CEO of Epic Decade, delivered the keynote address. Epic Decade is a design firm that promotes innovation and entrepreneurship to confront the monumental challenges of the 21st century. It has worked with companies such as Apple, American Express and Capital One to evolve their organizational culture toward one that is more innovative.
At the awards ceremony to conclude the day, he spoke to students about how they can forge a career in innovation.
"Sometimes I think we can get caught up in the project or the deadline," Goldenberg said. "We move into chaos mode and forget to see the bigger picture."
A panel of DIGITECH judges selected winners in the categories of innovation, expression, contribution and entrepreneurship. Attendees also selected a winner for the Campus Choice trophy by text vote.
The winners were:
---
Innovation Award: Unmanned Tilt-Rotor Aircraft for Multi-Mission Application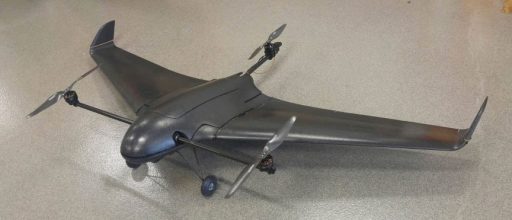 Patrick McGlynn, Senior in Mechanical Engineering
Kade Aley, Senior in Mechanical Engineering
Christian Mard, Senior in Mechanical Engineering
Daylan Fitzpatrick, Senior in Mechanical Engineering
Jake Denman, Senior in Computer Engineering
Kikelomo Ijagbemi, Senior in Electrical Engineering
The unmanned aircraft, Skyhawk, provides a variety of uses that range from precision agriculture to aerial videography. The Skyhawk provides an unmanned solution for a multitude of applications within the aerospace industry. Through utilizing innovative technology, Skyhawk is able to break the barrier between precise and efficient flight within the modern world.
---
Expression Award: Visionary Machining: Creative Applications for Laser Cutting
Zak Weinberg, Senior in BFA Studio Art – Sculpture
This exhibit showcased a more creative approach to utilizing machines, particularly the laser cutter, and present different techniques to create three-dimensional works of art.
---
Contribution Award: Resources for Veterans
Zaymeen Deen, Senior in Information Technology
Carolyn Reoyo, Senior in Information Technology
This project incorporated a Google Maps feature that allows the veterans to locate hospitals, clinics and other vital resources.
---
Entrepreneur Award: Commu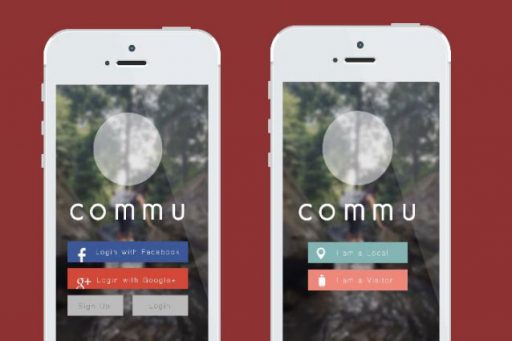 Chelsea Schneider, Junior in ICT
Hallie Lavery, Senior in MIS / International Affairs
Valeria Rodriguez, Senior in ISS Specializing in Social Entrepreneurship
Natalie Quinchia, Junior in ICT
Alissa Ovalle Marquez, Junior in IT
Commu is an app that offers travelers an authentic community experience as recommended by locals. The app showcases dining, shopping and entertainment options popular within the area. This stimulates the local economy by promoting small businesses while simultaneously providing freelance jobs for residents in the area.
---
Campus Choice Award: JASM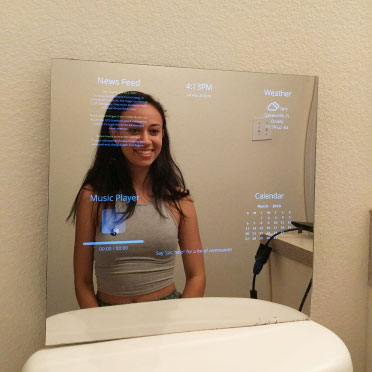 Jonathan Morales, Freshman in Information Technology
JASM — or Just Another Smart Mirror — is unlike any other mirror you've seen yourself on. She shows you what you want to see, listens to you, and interacts with you without taking away its main function, to see yourself in. JASM on command can show you the latest news, weather information, your calendar and events, maps to places and even play your music.
---
In conjunction with DIGITECH, FSU Shark Tank also held a competition where students pitched their ideas to investors. Two projects tied for the $1,000 prize money, which was provided by the Florida Angel Nexus and the JMI Institute.
Megan McGee, a senior in the entrepreneurship program, won for Cooler Nation, which sells coolers primed for customized painting. Unhoused Humanity, founded by Ramon Aleman, a psychology and marketing major, and Daren McCurdy, a graduate student studying international affairs, was the other winner. The online funding platform solves the problem of homeless individuals who do not have the necessary funds to pay for their initial security and housing deposits for a new rental property.
Matt Johnson, a member of the Florida Angel Nexus, presented the winners of the FSU Shark Tank competition.
"We saw 15 amazing companies and 15 amazing entrepreneurs who are creating the future," Johnson said. They are pouring their hearts and souls into their ventures. As investors, that's what we want to see."
To view more projects from DIGITECH, visit digitech.fsu.edu/2016/.