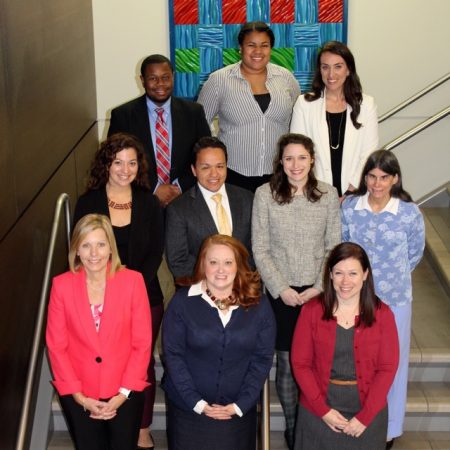 The Florida State University Career Center is expanding its career liaison model, which places career services professionals in various academic colleges.
The Career Center will hire a career liaison to serve the College of Fine Arts and the College of Music and hire a career counselor to support students planning to enroll in a graduate or professional program and current graduate students seeking employment.
Currently, three liaisons serve in the College of Arts and Sciences and one liaison serves in each of the following colleges: Social Sciences and Public Policy; Human Sciences; Criminology and Criminal Justice; Communication and Information; Engineering; and Business.
Career liaisons work to increase student engagement in experiential learning opportunities, deliver employability skills workshops and events, and link students to local, state and regional internship employers, according to Myrna Hoover, director of the Career Center. In addition, they collaborate closely with faculty and academic advisers and leverage student affairs partnerships to foster student success.
"Students, faculty and staff express continued enthusiasm and delight at the results of this model, and other universities are even replicating our program design on their campuses," Hoover said. "I am proud of our team — the liaisons who made this happen, our university partners and our administration who believed in us enough to let us take the great work we were doing and expand it to meet the students where they are."
In December 2015, Florida Gov. Rick Scott issued the "Ready, Set, Work" University Challenge to state-funded universities. The challenge calls for 100 percent of graduates from each university's two most popular majors who indicate a desire to enter the workforce have full-time employment within a year of graduation. In response to the governor's challenge, FSU has earmarked funding to further expand career readiness programs.
The career liaison model began in 2014 and is supported by state funding awarded to FSU in recognition of its status as one of Florida's preeminent universities.
Florida State University has identified graduate success as a key initiative to move the university into the Top 25 public institutions nationally. In addition to the expansion of career liaisons, the Career Center is dedicated to connecting students with career services at any point in their career development.
The program has proven to be extremely successful, Hoover said. Comparing data from spring 2014 with data from spring 2015, the liaison model exceeded many of its success metrics, including increasing internship and part-time job listings, as well as increasing the number of students receiving recognition for experiential learning opportunities.
In fact, the career liaison model was recognized by Student Affairs Administrators in Higher Education (NASPA) with a silver award in 2015-2016. It was also named the Cooperative Education & Internship Association (CEIA) 2016 best practices winner. In 2015, the model was named a NASPA-Florida program of distinction.
To support both accreditation and success metrics, the Career Center continues to partner with Student Affairs and Institutional Research to conduct a graduating senior survey. Data gathered from the last three years of the graduating senior survey indicated that the No. 1 way students found employment opportunities was through Career Center services.
The data also indicates that more than two-thirds of FSU graduates seeking employment have at least one job offer by graduation and are offered employment in a wide variety of industries.
For more information, visit the Career Center's website at http://career.fsu.edu.