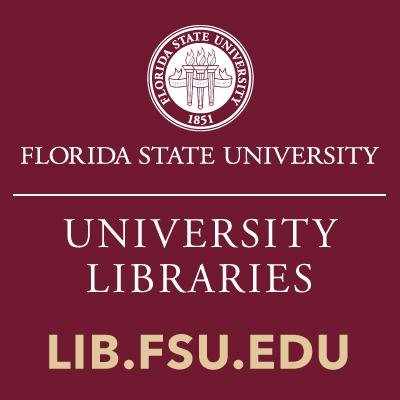 Florida State University Libraries will host a one-day Institute on Copyright in Higher Education — a free professional development opportunity for academic librarians and library staff — Friday, Feb. 26.
The institute will focus primarily on exploring the importance of fair use in teaching and research and the role of libraries in providing copyright support and education on academic campuses.
"This institute is a fantastic way to bring together the library community and higher education to discuss the ever-changing landscape of copyright and our roles as librarians in support and research," said Julia Zimmerman, dean of FSU Libraries.
The institute will feature a number of distinguished speakers, interactive sessions, panel discussions and a keynote address from Kyle K. Courtney, copyright adviser at Harvard's Office of Scholarly Communication.
The event will take place from 9 a.m. to 4:30 p.m. at the Augustus B. Turnbull III Florida State Conference Center, 555 W. Pensacola St.
Registration is free and participants are welcome to attend the entire event or individual sessions. Participants can also attend remotely via a live webcast.
For program details and to register or view the live webcast, please visit lib.fsu.edu/events/copyright-institute.
The program is sponsored by the Panhandle Library Access Network and funded in part under the provisions of the Library Services and Technology Act, from the Institute of Museum and Library Services, administered by the Florida Department of State's Division of Library and Information Services.
FSU Libraries' newly formed Office of Digital Research and Scholarship (DRS) created the Copyright Institute. DRS provides support, infrastructure and consulting for technology-focused research projects in the areas of data management and curation, digital humanities, academic publishing and more. Visit lib.fsu.edu/drs for more information.
Florida State University Libraries' mission is to drive academic excellence and success by fostering engagement through extensive collections, dynamic information resources, transformative collaborations, innovative services and supportive environments for FSU and the broader scholarly community.