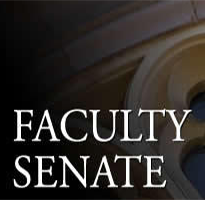 The Florida State University Faculty Senate has honored three individuals with Torch Awards, an annual recognition of contributions to the university's academic excellence.
Named for the three torches in the university's seal, the three categories of Torch Awards are: Vires, symbolizing moral, physical and intellectual strength; Artes, symbolizing an appreciation of aesthetics and the beauty of intellectual pursuits; and Mores, symbolizing respect for customs, character and tradition.
The awards were presented Dec. 8 during a reception and dinner hosted by FSU President John Thrasher.
Faculty Senate President Susan Fiorito praised this year's recipients for their commitment to the university.
"The FSU Faculty Senate was honored to present this year's Torch Awards to three remarkable individuals who exemplify the ideals of strength, skill and character," she said. "Each are dear to us in their own very special way and have a long, accomplished relationship with FSU. Through their tireless efforts, these dedicated individuals have made this university a better place for us all."
This year's recipients are listed below.
Harold Knowles, a prominent local attorney and managing shareholder in Knowles & Randolph PA, received the Mores award. With a long history of public service, Knowles has served as president of the Tallahassee Barristers Association and as a member of Tallahassee's Downtown Improvement Authority, the Tallahassee-Leon County Civic Center Authority and the State of Florida Lottery Commission.
A two-time graduate of Florida State, Knowles earned a Bachelor of Arts from the School of Government in 1969 and a Juris Doctorate from the College of Law in 1973. After graduating, he served as the assistant attorney general for the Florida Department of Legal Affairs.
Knowles served on the FSU Board of Trustees from 2001 to 2009.
Charles Ehrhardt, a professor emeritus and Ladd Professor of Evidence in the FSU College of Law, received the Mores award.
Ehrhardt, who remains one of the nation's leading experts on the subject of evidence, is the author of "Ehrhardt's Florida Evidence," based on his work as a reporter for the Florida Law Revision Commission and his success in drafting a modern code for Florida and guiding it into enactment. Cited more than 450 times in state appellate courts, the book covers both civil and criminal litigation.
Over his 48 years at FSU, Ehrhardt was named Teacher of the Year seven times. In addition, he served as chair of the FSU Athletics Board and FSU's liaison to the NCAA from 1984 to 2003. He was inducted into the FSU Athletics Hall of Fame in 2007.
Ehrhardt also has been active in the continuing education of lawyers and judges, including 40 years of service teaching Florida judges in the state's Advanced Judicial College and 10 years as director of the program in Anglo-American jurisprudence at Wadham College, Oxford University.
Anne Rowe, a retired FSU administrator who served as dean of the faculties and deputy provost from 2003 to 2011, received the Vires award. She joined the faculty of the FSU Department of English in 1972 as an assistant professor and achieved the rank of professor in 1984. In 1993, Rowe received a University Teaching Award and a Teaching Incentive Award.
Throughout her career, Rowe has been an active participant in faculty governance, first as a faculty senator, where she served on numerous committees, and later as the chairwoman of the Department of English, a post she held from 1994 to 1997.  In the College of Arts and Sciences, she served as associate dean from 1997 to 2002, and then as senior associate dean from 2002 to 2003. Later in 2003, she became dean of the faculties and deputy provost.
Rowe has continued her service to the university as president of the Association of Retired Faculty and a member of the Friends of the Library Advisory Board.
The Torch Awards were established in 1996 as a way for Florida State faculty to honor friends of the university who have contributed significantly to its ability to fulfill its academic mission. Faculty members make nominations to an awards committee that in turn makes recommendations to the Faculty Senate Steering Committee for approval.