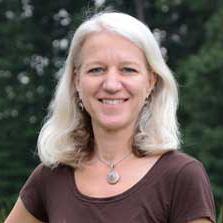 Florida State University alumna Gail Skofronick Jackson, a highly accomplished and well-regarded scientist who leads NASA's Global Precipitation Measurement mission, which investigates precipitation on Earth, will be the commencement speaker during the university's summer commencement ceremony.Jackson will deliver the commencement address at 9 a.m. Saturday, Aug. 8, at the Donald L. Tucker Civic Center, 505 W. Pensacola St. President John Thrasher will preside at the ceremony, which will be webcast at http://campus.fsu.edu/graduation.
Approximately 1,400 Florida State students — of the 2,687 graduating this summer — will participate in the ceremony. Of the students graduating, 1,861 will receive bachelor's degrees, 697 will receive master's/specialist's degrees and 129 will be awarded doctorates.
Jackson has worked as a physical scientist at NASA's Goddard Space Flight Center since 2003. She has served as laboratory chief of the Mesoscale Atmospheric Processes Laboratory since 2013 and has served as the project scientist of the Global Precipitation Measurement (GPM) mission since 2014.
Jackson's research focuses on using satellite data to estimate Earth's falling snow rates, an interesting choice for someone who grew up in the subtropical humidity of Tallahassee. Her work requires knowledge ranging from the micro-characteristics of individual snowflakes to the large structures of the overall snowing cloud in order to interpret the satellite data. Because snowflake shapes and falling snow rates are quite variable, estimating falling snow is much more challenging than liquid rain.
Jackson was a key developer and lead of the GPMfalling snow algorithm.
As project scientist for the GPM mission, Jackson directs and coordinates all science team activities for the GPM including mission operations, data validation and both pure precipitation science and application science investigations with a team of more than 200 people. She also develops national and international partnerships, serves as an advocate for the mission, presents at conferences, education and outreach events, and prepares mission documentation.
Jackson earned a Bachelor of Science degree in electrical engineering, magna cum laude, from Florida State in 1986. She holds two degrees from Georgia Tech, a Master of Science, earned in 1987, and a doctorate, earned in 1997.
Related Florida State University commencement ceremonies:
•The Student Veterans Center will host a Veterans Graduation Reception for all graduating student-veterans and their families at 5:30 p.m. Thursday, Aug. 6, at the President's House, 1030 W. Tennessee St. Each graduating veteran and ROTC cadet will be presented with a commemorative coin and with a red, white and blue honor cord to be worn during commencement.
•The College of Business will hold a hooding ceremony for graduate students at 3 p.m. Friday, Aug. 7, in Opperman Music Hall, Kuersteiner Music Building. Two speakers will address the graduates: James Mulato (MBA '84), president of Astronics Test Systems, formerly Airbus Group EADS NA Test Services, based in Irvine, Calif., and Joseph Lerro, who is graduating this summer with his Master of Accounting degree and starts work this January with Deloitte in South Florida.
•The College of Social Work will host a reception for its summer graduates from 3 to 5 p.m. Friday, Aug. 7, in Miller Hall, University Center, Building C. Two speakers will address the graduates: student Demetra Musgrove and licensed clinical social worker and alumna Cheryl Rowland, MSW.
•The Army ROTC program will commission four second lieutenants at 2 p.m. Saturday, Aug. 8, in the Broad Auditorium of the Claude Pepper Center, 636 W. Call St. Retired Army Col. Robert Duggleby Jr., a member of Florida State's teaching faculty, will address the cadets. The cadets are: Daniel John Chesney, Infantry, Active Duty; Albert Gordon Jones IV, Armor, Active Duty; Douglas John Pegan, Transportation Corps, North Carolina Army National Guard; and Harrison Grant Rowars, Air Defense Artillery, Florida Army National Guard.