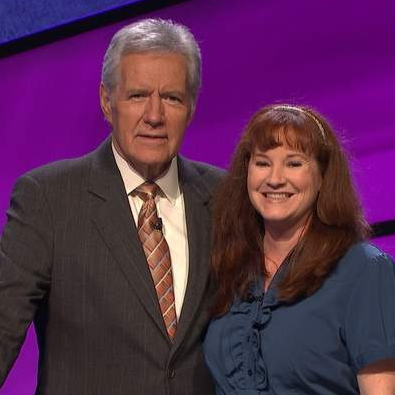 For the second time in as many weeks, Florida State University will be a part of the well-known quiz show "Jeopardy!"
FSU alumna Jennifer Shepherd, 40, will appear in an episode of the show airing Friday, June 19. Shepherd is a two-time graduate of FSU. She received her bachelor's degree in international affairs and a master of science in risk management and insurance.
Originally from Port Orange, Fla., Shepherd is a quality improvement specialist for Florida Sheriffs Youth Ranches now living in Lake Park, Ga.
Florida State University was a Double Jeopardy clue on the June 9 episode of "Jeopardy!" The category was College Knowledge; the clue, for $400, was, "Founded in 1851, this university has a medical campus in Pensacola and is a 'Seminole' institution." The question was answered correctly.