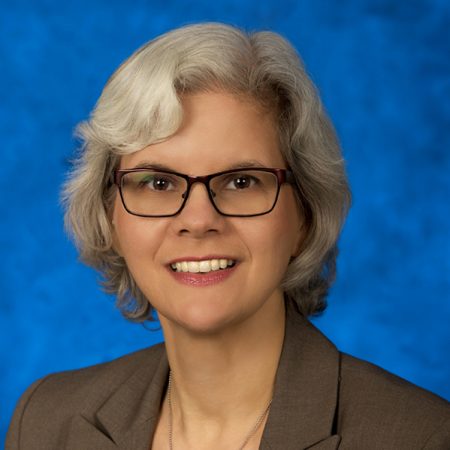 Florida State University has hired a top national legal expert to be its new Title IX director.
Jennifer Broomfield, who currently works for the Department of Veterans Affairs as manager of the National Domestic Violence/Intimate Partner Violence Assistance Program, will assume the new role at Florida State on June 1.
A lawyer who also holds a master's degree in social work, Broomfield comes to Florida State with a wealth of experience in counseling, teaching, training and legal work in the areas of sexual harassment, sexual assault, domestic violence and substance abuse, according to Interim Provost Sally McRorie.
"Florida State University does not tolerate sexual violence," McRorie said. "As universities across the nation look at ways to better address these issues, Jennifer brings insights and expertise to our efforts to help ensure that every member of our community has a safe, healthy and positive experience at FSU."
Broomfield is Florida State's first full-time employee to concentrate solely on coordinating and directing the university's Title IX efforts. FSU has several Title IX-trained coordinators who work in different campus departments and address issues.
"This new position will allow for more focused leadership and direction for all of the university's Title IX activities and personnel," McRorie said.
Title IX is a federal law that ensures all education programs and activities are free from discrimination on the basis of gender, including sexual harassment, sexual assault, sexual violence or other sexual misconduct.
Broomfield will be responsible for the development, implementation and monitoring of appropriate policies, procedures and practices to ensure compliance with federal and state laws.
"I am honored that Florida State has chosen me to lead its comprehensive Title IX program," Broomfield said. "After spending time with students, stakeholders, faculty and administrators, it is clear to me that Florida State is committed to ensuring the safety of all its students, faculty, staff and visitors. I look forward to returning to Florida and working with the community to put this commitment into action."
In Broomfield's current role at the Department of Veterans Affairs, she developed and implemented its national program on domestic violence and worked with local VA medical centers to train coordinators for each facility. She also serves as a member of the White House Interagency Federal Workgroup Meeting on the Intersection of HIV, Violence Against Women and Gender Related Health Disparities. In addition, she serves on the Women and Trauma Federal Partners' Committee.
She previously worked as a social worker at the Raymond G. Murphy Veterans Affairs Medical Center in Albuquerque, N.M. from December 2011 to January 2014. Before that, she worked as a social worker at the Portland Veterans Affairs Medical Center.
After graduating cum laude with a law degree from Brooklyn Law School in 2002, she was an associate at Klein Zelman Rothermel in New York, served as assistant attorney general in the Florida Attorney General's Office and worked at The Florida Bar.
She earned her bachelor's degree from Baruch College of the City University of New York in 1991 and a Master of Social Work from the Hunter College School of Social Work in 1997. She is currently pursuing a master's degree in public health from George Washington University.
The hiring of Broomfield as Title IX director is part of Florida State's continuing efforts to better educate the university community about responsible conduct and the meaning of consent as well as prevention and intervention and resources for sexual assault victims.
FSU launched the kNOw MORE awareness campaign, the most visible component of these efforts in fall 2014. Students developed the "kNOw More" brand to highlight the dual message of Florida State's no tolerance stance on sexual violence and education efforts focused on prevention and bystander intervention.
It includes a website that serves as a one-stop location for information about sexual violence that was previously housed on several different sites. The site clearly outlines how to report an incident, answers frequently asked questions and lists important contact information and resources available to students and others, including the Victim Advocate Program and the University Counseling Center. Visit knowmore.fsu.edu.
The launch of kNOw MORE follows the university's comprehensive review of its policies and practices, which are closely aligned with national recommendations. The university has built on these practices by establishing training modules for students, faculty and staff.
During the 2014-15 academic year, freshmen and new transfer students completed "Think About It," an interactive, online program that discusses sexual violence prevention, bystander prevention and healthy relationships. In addition, more than 4,300 students attended one of several hourlong "Campus Conversation" programs held last fall. Florida State's Office of Human Resources and the Provost's Office also have begun training faculty, staff and graduate students. The training provides information about confidential resources, employee responsibilities and strategies to support students.
The initiatives stem from the work of FSU's Sexual Violence Prevention Task Force established in May 2014.