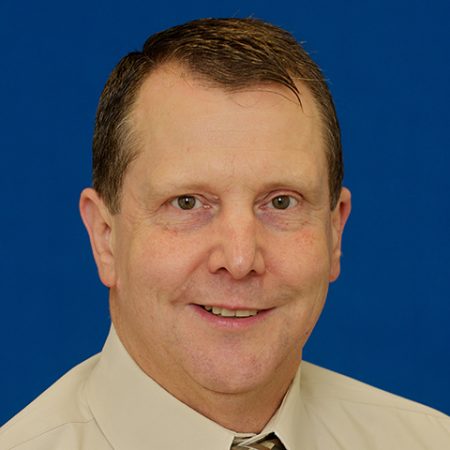 Florida State University Vice President for Research Gary K. Ostrander has appointed FSU's Commercialization Director Brent Edington to serve as the interim executive director of the Office of Commercialization following the recently announced retirement of the office's creator, John Fraser.
Fraser, who opened FSU's Office of Commercialization in 1996 – then known as the Office of Technology Transfer – will officially retire at the end of this month.
"John has been a great asset to FSU's research enterprise, building a successful commercialization effort that has seen significant growth over the years," Ostrander said. "Most recently, the work of John and his team helped to make FSU one of only two pre-eminent universities in Florida, a designation that not only elevates our status as a top research institution but also gives us access to additional state funding."
Under Fraser's leadership, the Office of Commercialization has assisted FSU research faculty in the signing of 195 license deals and the creation of more than 40 startup companies based entirely on their research efforts.
"Without John's determination and experience we would have had a hard time building up our commercialization efforts as quickly as we did, and I wish him nothing but the best in his retirement," Ostrander said.
As interim executive director, Edington will oversee the efforts of an office responsible for creating partnerships between university researchers and outside organizations to develop products and knowledge for the benefit of society. In addition to its work with individual researchers, the office administers several internal grant programs, facilitates patent and licensing activity for FSU research and aids in the creation of startup companies based on FSU-developed technology.
"Brent has the perfect mix of private and public expertise, industry contacts and business acumen to lead FSU's commercialization efforts as we consider the next phase of growth for this important area of the university," Ostrander said. "In only a short time here at FSU, he has developed an impressive rapport with our researchers and shown keen insight in the potential of their work in the global marketplace."
Edington brings diverse experience to the position from both his private biotech sector involvement and previous commercialization positions held within other higher education institutions. Edington most recently served as licensing manager at the University of Utah and director of the Technology Licensing Office at Old Dominion University before joining FSU in September 2013 as its commercialization director.
"John is leaving some big shoes to fill, and I look forward to the challenge of leading this office as it enters its next phase of development," Edington said.
To learn more about FSU's commercialization efforts, visit the Office of Commercialization.