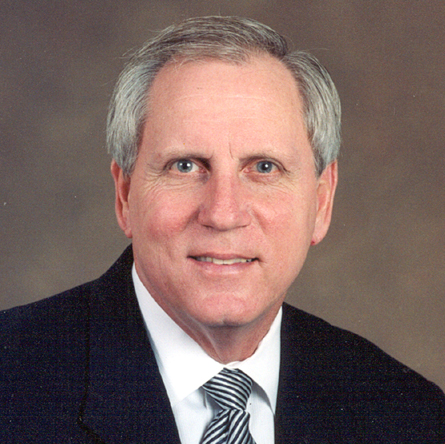 The Florida State University Alumni Association will honor alumni and faculty members during its annual Homecoming Awards Breakfast Saturday, Nov. 8.
The event, which begins at 9 a.m., will take place at the Alumni Association Grand Ballroom, 1030 W. Tennessee St. Doors open at 8:30 a.m.
•Thomas Kent "T.K." Wetherell (B.S. '67, M.S. '68, Ph.D. '74), the first alumnus to serve as president of Florida State University, will receive the Bernard F. Sliger Award, the FSU Alumni Association's highest honor given to an individual whose service has dramatically furthered the university's mission. While president from 2003 to 2010, Wetherell launched the Pathways of Excellence initiative, resulting in the hiring of faculty, investing in research facilities and enhancing interdisciplinary graduate programs. Florida State also produced three Rhodes Scholars during Wetherell's tenure as president.
A trio of graduates will be honored as Grads Made Good, an award co-presented by the FSU Alumni Association and the Circle of Omicron Delta Kappa: Randy Hanna (J.D. '83),Gail Skofronick Jackson (B.S. '86) and John Thiel (B.S. '83).
•Hanna, who is chancellor of the Florida College System, oversees 28 campuses and more than 850,000 students. He has also served as a trustee for Tallahassee Community College, Florida A&M University and the University of West Florida.
•Jackson was one of the first women to finish FSU's electrical engineering program and is now head project scientist for the Global Precipitation Measurement mission for NASA's Goddard Space Flight Center. She directs and coordinates research for the mission, which measures rain and snowfall across the world.
•Thiel is the head of U.S. Wealth Management and the Private Banking and Investment Group for Merrill Lynch Global Wealth Management, where he is responsible for the strategic movement of thousands of financial advisers and associates. He also serves as chairman of the FSU Foundation Board of Trustees.
•Garnet and Gold Key, a leadership honor society at FSU, will present the Ross Oglesby Award to a faculty or staff member with 10 or more years of exemplary service to students and the university. The identity of the recipient will be announced at the event.
•Adam Johnson (Ph.D. '01) will receive the Friends of the Florida State University Libraries Alumni Award for Distinguished Writing, which is presented to a living and renowned graduate in recognition of a distinguished and influential body of published work. Johnson, anovelist and associate professor of English at Stanford University, is a 2012 Pulitzer Prize recipient for his novel "The Orphan Master's Son" and has been published in Esquire, GQ and The New York Times.
•The event will include recognition of FSU baseball Head Coach Mike Martin as this year's Homecoming Parade grand marshal and FSU College of Business Professor Bill Woodyard as this year's faculty grand marshal.
Registration for the Homecoming Awards Breakfast is available online at https://one.fsu.edu/awardsbreakfast.
Other events during Homecoming 2014:
•FSU Black Alumni will host numerous events as part of the 2014 National Black Alumni Reunion. More information can be found at http://fsublackalumni.org.
•The FSU Alumni Association and Emeritus Alumni Society will celebrate the 50th reunion and induction of the Class of 1964 into the Emeritus Alumni Society. For more information, visit http://one.fsu.edu/reunion
Find out more about Homecoming at http://homecoming.fsu.edu.