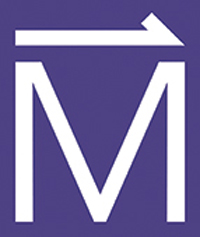 Twenty years ago, local, state and national dignitaries gathered at the National High Magnetic Field Laboratory (National MagLab) headquarters at Florida State University to dedicate a new science facility.
To celebrate 20 years of exciting scientific achievements, the National MagLab is launching "Moving Science Forward," a yearlong celebration that includes a new visual identity and a reinvigorated commitment to its mission of pioneering science.
The lab began in 1990 as a daring idea in the minds of a handful of people. The late Florida State physicist Jack Crow, then-university chancellor Charlie Reed and partners from the University of Florida and Los Alamos National Lab plotted to win the nation's magnet lab. Their vision: move the lab's headquarters into an abandoned insurance building in Tallahassee and turn it into a world-class laboratory rivaled by none. It was a big, bold idea.
"We're proud of all that the National MagLab has accomplished during these last 20 years: our 14 world records, our thousands of published scientific findings, our engineering achievements and our educational-outreach programs," said Director Greg Boebinger. "But we're even more excited about what lies ahead."
Fast-forward two decades, and that dream is a reality — thanks to the generous funding from the National Science Foundation and the state of Florida. Last year, nearly 1,400 scientists came from around the globe to use the National MagLab's world-class magnets to discover and develop new materials, explore new energy solutions and expand our understanding of life itself.
"One of the most amazing things about the National MagLab is how accessible it is to the broader scientific community as well as the general public," said FSU Vice President for Research Gary K. Ostrander. "For two decades, scientists from across the world have conducted profound, universe-exploring experiments in a facility where a single open house event typically draws in 5,000 or more people from the surrounding community. It's simply astounding the balance they are able to strike between discovery and transparency."
To kick off the "Moving Science Forward" campaign, a new video has been created with footage from the original dedication event, which featured then-Vice President Al Gore. The lab also began a creative collaboration with Florida State University's College of Visual Arts, Theatre and Dance to design more hands-on science and a fresh look for the lab's public spaces.
In the coming months, the lab will continue to showcase work that moves science forward for researchers, educators, students, our state, country and the world by releasing a variety of exciting new pieces, including:
An updated economic impact report articulating the value of basic research and the return on investment in the National MagLab;
A new and improved website offering mobile-friendly navigation and unique tools for all National MagLab audiences;
A special 20th Anniversary Open House event and other community events inviting the public to experience science alongside National MagLab scientists.
"This campaign captures the true essence of this lab," Boebinger said. "Extreme, cutting-edge science and engineering combined with a commitment to education, outreach, and entrepreneurism. But perhaps most importantly, it emphasizes the role the National MagLab will continue to play in making the transformational discoveries that advance science."
Along with the 20th anniversary, the lab has also released a new, modernized visual identity. The lab's new look — the letter "M" with vector arrow — symbolizes the scientific concept of magnetization, or what happens to a material inside a magnet. The logo's purple and red color palette was inspired by the electromagnetic spectrum of light.
"I like that the new logo is so simply and directly rooted in both magnets and science, the partnership that moves our lab forward," Boebinger said.
The Florida State University-headquartered National High Magnetic Field Laboratory develops and operates state-of-the-art, high-magnetic-field facilities that faculty and visiting scientists and engineers use for research. The National Science Foundation and the state of Florida sponsor the laboratory. To learn more, visit www.magnet.fsu.edu.