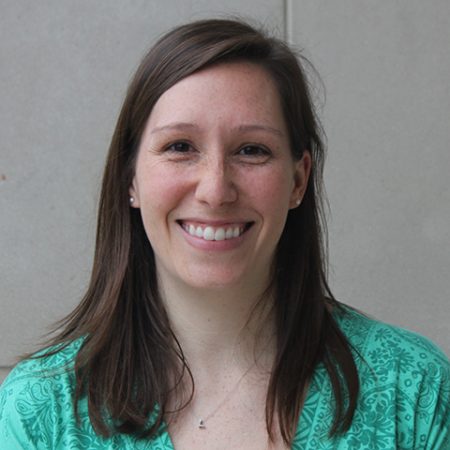 Three Florida State University graduate students are recipients of prestigious P.E.O. awards.
"We are extremely proud of Jane McPherson, Lindsay Bodell and Brenda Wawire," said Nancy Marcus, dean of the Graduate School. "Their work is impressive, and to receive these highly prestigious P.E.O. awards is wonderful recognition of their achievements."
Bodell and McPherson have received the P.E.O. Scholar Award, and Wawire received the International Peace Scholarship.
The P.E.O. Scholar Award, established in 1991, is a $15,000 merit-based award for women who are seeking doctorate-level degrees. More than 680 applications were submitted, with Florida State graduate students receiving two of the 80 awards offered.
Bodell is from Phoenix and a clinical psychology graduate student at Florida State. She plans on pursuing a career in research that is focused on identifying factors that cause and perpetuate eating disorders.
"I am extremely excited and grateful to have received the P.E.O. Award," Bodell said. "This award will, in part, help provide support for me to travel to and present my research at international conferences, as well as participate in training workshops that will help me advance my research career."
McPherson is from Washington, D.C., but has been living in Tallahassee since 2000. A doctoral student in social work, her research aims to transform social work into a human rights profession.
"P.E.O. plays a critical role in encouraging women in higher education, so I am delighted to join their sisterhood," McPherson said. "I will use the award to finance my data collection and support my work as I finish my dissertation."
The International Peace Scholarship was established by P.E.O. in 1949 and offers up to $10,000 to women from other countries for graduate studies in the United States and Canada.
Brenda Wawire is an international, first-year doctoral student from Matunda, Kenya. She is in the curriculum and instruction program with a focus in foreign and second language education.
"I am very honored to be a recipient of the International Peace Scholarship," Wawire said. "Through this opportunity I will be able to attain my educational goals, which will contribute immensely toward achieving my career goals. I hope to complete my course work and start working on my dissertation research."
P.E.O., founded in 1869, is a philanthropic educational organization headquartered in Des Moines, Iowa. The organization's mission is to celebrate, educate and motivate women. Throughout the years, P.E.O. has helped more than 90,000 women through educational grants, loans, awards and special projects.
Visit the Office of Graduate Fellowships and Awards to learn more about external awards and resources at FSU and for assistance during the application process.