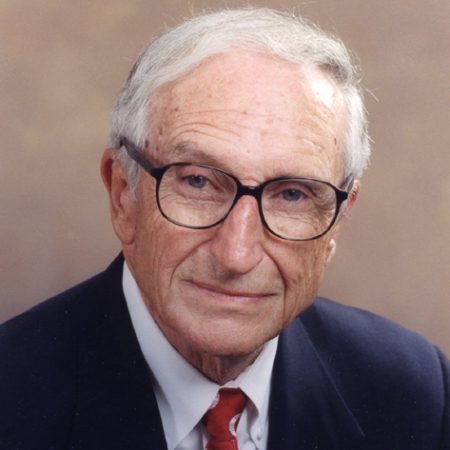 J. Stanley Marshall, who served as Florida State University's 9th president from June 1969 to August 1976, died June 8 in Tallahassee. He was 91.
During Marshall's presidency, Florida State was known as the "Berkeley of the South" because of radical student protests and faculty dissension. Despite the social and political upheaval of the time, Marshall guided the institution with a policy of "firmness coupled with fairness." Because of this policy, campus protests only resulted in arrests, not violence or casualties.
"The entire Florida State University community is saddened to learn of the passing of J. Stanley Marshall," said Interim President Garnett S. Stokes. "Whether as a teacher, administrator, statewide leader in higher education or educational consultant on the world stage, Marshall lived an engaged life of excellence and integrity. Our faculty, staff and students are grateful to have been associated with him."
In his 2006 book "The Tumultuous Sixties: Campus Unrest and Student Life at a Southern University" (Sentry Press), Marshall recounted how he was able to enforce rules at Florida State while respecting the rights to free speech and assembly.
Marshall entered the Army in 1943 while a junior at Pennsylvania State Teachers College at Slippery Rock. He served in the European Theatre of World War II until his discharge in 1946.
Marshall earned a Bachelor of Science from Slippery Rock State College (now University) in 1947 and master's and doctoral degrees in science education from Syracuse University in 1950 and 1956 respectively.
He began his career in 1946 teaching physics, biology, chemistry and general science at Mynderse Academy in Seneca Falls, N.Y. He went on to hold teaching positions at the State University of New York's Agricultural and Technical Institute in Alfred, N.Y., the State University Teachers College in Cortland, N.Y., and Syracuse University.
Marshall joined Florida State's faculty in 1958 as head of the Department of Science Education and adjunct professor of physics. His first assignment was to establish a department of science education and to design programs to educate secondary school teachers in the sciences. Marshall became associate dean of Florida State's College of Education in 1965 and dean of the college in 1967.
Consulting widely in science education, principally in the Middle East, Marshall gained an international reputation for his work in reshaping science teacher education programs. During his career as a science educator, he was elected a fellow of the American Association for the Advancement of Science and served on that organization's Commission on Science Education.
Following the resignation of Florida State President John Champion in February 1969, Marshall, 46, was named acting president. Marshall's presidency concluded when retired from the university in 1976.
In 1978, Marshall founded Sonitrol, a company that provides electronic security and fire protection for businesses and homes in the Tallahassee area.
In 1987, Marshall founded the James Madison Institute, a Florida-based research and educational organization that promotes the ideals of limited government, economic freedom, federalism and individual liberty coupled with individual responsibility. He served as its president and CEO until 2000 and, later, as senior scholar, publisher of the its quarterly newsletter and vice chairman of its board of directors.
Marshall remained active in higher education by serving on the Bethune Cookman University Board of Trustees beginning in 1994, including a four-year term as chairman beginning in 2001. He also served on the Florida State University Board of Trustees from 2002 to 2005 and the Florida Board of Governors from 2005 to 2012.
In addition, Marshall served his community as a member of numerous commissions and boards, including the Florida Commission on Cabinet Reform in 1995 and the Florida Constitution Revision Commission in 1997-1998. He served on the boards of the Tallahassee Memorial Regional Medical Center and the Tallahassee Area Chamber of Commerce, and received the latter's Lifetime Leadership Award.
A memorial service will be held at 11 a.m. Monday, June 16 at Trinity United Methodist Church in Tallahassee.
Read the university's statement on Marshall's passing here.