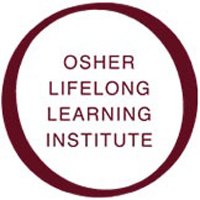 Enrollment opens April 22 for the Florida State University Osher Lifelong Learning Institute's Maymester.
The institute, an organization with a mission to promote lifelong learning by providing intellectual and cultural programs targeted at people over 50, has planned an exciting three-week Maymester, which starts May 3.
OLLI classes are taught by gifted teachers, including current and retired faculty from FSU, Florida A&M University andTallahassee Community College; graduate students from FSU; and community experts.
Classes offered during the Maymester include:
"Ales and Lagers," understanding and appreciating beverages that have been with us since the beginning of civilization.
"The Art of Haiku: Poetry of Mindfulness," appreciating and composing Japanese-style "essence" poems of just three lines and 17 syllables.
"Getting the Most from Your iPad."
"Practical Italian," a 12-hour introduction for OLLI travelers who will participate in an art and architecture tour of Italy this summer, as well as others interested the basics of the language.
Other classes and topics include "Mardi Gras Mambo: A History of New Orleans Carnival through Dance," "Spring Wildflowers," "Sudden Fiction," "Sketching Travel Scenes," "Wild Birds," "Angels and Miracles: A Study of the Ethereal Side of Life" and "Abolition, Emancipation and the Journey."
Enrollment for classes begins at 10 a.m. on Tuesday, April 22, online at olli.fsu.edu. Registration for membership is open year-round on the site. Membership for Maymester is $20, with additional fees for each class.
OLLI at FSU is actively seeking new members. The Osher Foundation has challenged the organization to grow to 1,000-plus members in order to qualify for a $1 million endowment. This funding would support OLLI's affordability and sustainability. The deadline for meeting the Osher Foundation's challenge is drawing near, and current OLLI members are urging their friends and neighbors to join the institute.
Learn more about OLLI and get details about courses and membership at olli.fsu.edu or call (850) 644-3520 or (850) 644-7947.