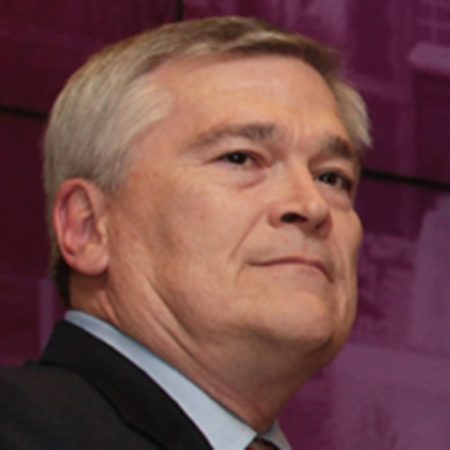 The Florida State University Board of Trustees will hold an emergency meeting at 11:30 a.m. Wednesday, Feb. 19, to determine the process for selecting a president. The meeting follows the resignation of Eric J. Barron, who has served as the 14thpresident of Florida State since February 2010. He is leaving to become the president of Pennsylvania State University.
During Barron's term as president of Florida State, the institution was twice named the nation's most efficient university, designated as one of two preeminent universities by the Florida Legislature and has been recognized as one of the most student-veteran friendly universities in the nation. The university's football program returned to national championship status and the athletic programs reached their highest levels in the Directors' Cup in the history of the award.
"Eric has become one of the top university presidents in the nation," said Allan Bense, chair of Florida State University's Board of Trustees. "I know that he has been approached by several major universities recently and has declined to be interviewed. While this is a great loss for the state of Florida and Florida State University, this is also a tremendous opportunity for Eric. He leaves this university in very good shape, and we certainly wish him well as he moves on to this new challenge."
"President Barron has been an exceptional leader for Florida State, and Penn State has made an excellent choice in selecting him as their next president," said Provost and Executive Vice President for Academic Affairs Garnett S. Stokes. "He leaves us in a good position to continue our advance to the Top 25 as one of the nation's preeminent universities. Eric and Molly will be deeply missed by our university and throughout the Tallahassee community."
Barron released a letter to the university community today in which he said of his alma mater, "I am very proud of my university and its progress over the last four years. And so, I find myself ready for the next challenge."
The trustees will meet:
WEDNESDAY, FEB. 19
11:30 A.M.
ROOM 103
AUGUSTUS B. TURNBULL III FLORIDA STATE CONFERENCE CENTER
555 W. PENSACOLA ST.
TALLAHASSEE, FLA.
Reporters may attend the meeting or access it by calling (850) 645-6338. Please place phones on mute while the call is taking place. The meeting also will be webcast at http://learningforlife.capd.fsu.edu/bot/index.htm.