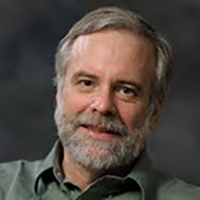 The search committee for the director of Florida State University's newly formed and approved Institute for Successful Longevity has scheduled an on-campus interview for Art Kramer, a candidate for the position.Kramer is currently the director of the Beckman Institute for Advanced Science & Technology and the Swanlund Chair and Professor of Psychology and Neuroscience at the University of Illinois.
Kramer is a fellow of the American Psychological Association and the American Psychological Society; a former member of the executive committee of the International Society of Attention and Performance; and a recent recipient of a 10-year National Institutes of Health MERIT Award.
Two special forums have been arranged to allow faculty, staff and students to meet Kramer.He will discuss his ideas for the Institute for Successful Longevity at 4 p.m. Thursday, Feb. 20, in Room 214 of the Augustus B. Turnbull III Florida State Conference Center, 555 W. Pensacola St. He will also provide a research talk, "A Tale of Two Training Strategies: Boosting Cognitive & Brain Health," at 3:30 p.m. Friday, Feb. 21, in the Psychology Auditorium. Both talks are open to all members of the university and community.
To view Kramer's vita, click here.
For more information on the forums, contact Florida State psychology professorNeil Charness,interim director of the Institute for Successful Longevity, at (850) 644-6686or charness@psy.fsu.edu.