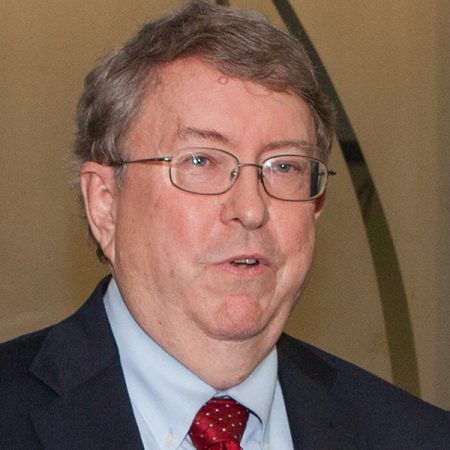 At the lighthearted dedication ceremony for Florida State University's new Robert B. Bradley Reading Room on Feb. 3, friends and colleagues of Bradley — a dedicated and highly capable administrator — gathered to celebrate the well-deserved honor.
"I doubt that there is anybody in the state of Florida that knows more about the academic programs at Florida State than Bob Bradley," said Garnett S. Stokes, provost and executive vice president for Academic Affairs.
Bradley, who serves as administrator of the university's Quality Enhancement Plan, retired as vice president for Planning and Programs in spring 2013. As vice president, he oversaw numerous departments, including the University Libraries, the Office of Distance Learning, the Center for Academic and Professional Development, and the Panama City Campus.
In addition to these responsibilities, Bradley served as the director of the Institute of Science and Public Affairs and was in charge of other university activities involving accreditation, institutional effectiveness and academic learning compacts. He also served as a professor in the Askew School of Public Policy and Administration.
"What a joy it is to be here to honor a true person who has done so much for Florida State University, and indeed our state," said state Sen. John Thrasher, a Florida State alumnus who has served as a university trustee and board chairman. "What a privilege it has been for me and so many other of your friends to have been associated with you."
Located in the Scholars Commons of the Robert Manning Strozier Library, the reading room is designated for serious study, and houses most of the library services for faculty and graduate students. The reading room is used for quiet reading, and occasionally for seminars and speakers.
Commemorating Bradley's 16-year career at Florida State, several speakers remarked on his unprecedented dedication to the progress of the university.
"I was trying to decide how I could tell Bob how special he is, in terms of all his contributions and his readied willingness, always helping the university," said President Eric J. Barron. "After writing hundreds of these, I would name him 'the person I would most like to write a recommendation letter for.' You can't imagine anybody who can serve a university better."