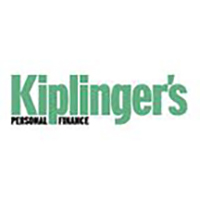 Florida State University was named one of the best values in the nation by Kiplinger's Personal Finance, jumping seven places from its ranking last year to take the No. 19 spot on the 2014 list.
The Kiplinger's rankings cite the top 100 four-year public colleges that combine outstanding education with economic value. Last year, Florida State was ranked No. 26.
"We are pleased that Florida State University continues to be recognized as one of the best values among public universities," said President Eric J. Barron. "Florida State is one of the most efficient universities in delivering a quality education in the United States, and the Kiplinger's assessment is yet another ranking that demonstrates our commitment to providing a quality education while remaining accessible and affordable."
Kiplinger'sassesses quality according to a number of measurable standards, including the admission rate, the percentage of students who return for sophomore year, the student-faculty ratio and the four-year graduation rate. Cost criteria include low sticker prices, abundant financial aid and low average debt at graduation.
"The college landscape today is very different — tuition increases and student debt dominate the national conversation surrounding higher education," said Janet Bodnar, editor ofKiplinger's Personal Finance. "This year's top 100 schools have made admirable strides to maintain academic integrity and standards while meeting the financial needs of their students."
The annual public school rankings appear in Kiplinger's February 2014 issue — on newsstands Dec. 31, 2013 — and online now at kiplinger.com/links/college.
To determine the rankings, editors at Kiplinger's Personal Finance started with data from nearly 600 public four-year schools, provided by Peterson's. The list was narrowed to the top schools based on measures of academic quality, including SAT or ACT scores, admission and retention rates, student-faculty ratios, and four- and six-year graduation rates. The editors then ranked each school based on cost and financial aid. Academic quality carried more weight than costs. For more methodology specifics, visit kiplinger.com/links/college.