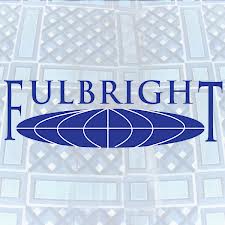 For the second year in a row, Florida State University is one of the nation's top research institutions for producing student Fulbright scholars, according to theChronicle of Higher Education, which published a list of the top producers of U.S. Fulbright students by type of institution.
Florida State also leads the state in the number of students who received Fulbright fellowships for the 2013-2014 academic year. Ten students are traveling abroad this year after winning the grants from the Fulbright U.S. Student Program.
Reaching five continents, the Florida State students will teach English, study at foreign academic institutions or conduct research on topics ranging from the transformative effects of the Dominican Republic's 1965 crisis in Santa Domingo to an ethnographic study of overweight and obese people in Rabat, Morocco.
The production of 10 Fulbright students puts Florida State on par with top-ranked public universities, such as the University of Illinois at Urbana-Champaign and University of Wisconsin at Madison and elite private institutions including Brown and Tulane universities.
"To be recognized as a top producer of U.S. Fulbright students for two consecutive years is a phenomenal honor," said Craig Filar, assistant dean of Undergraduate Studies and director of Florida State's Office of National Fellowships. "It demonstrates the high level of academic engagement across our campus by our undergraduate and graduate students, as well as the incredible support they receive by our faculty and staff. These 10 Fulbright students will span the globe and represent Florida State University as we move ever closer to our goal of becoming a Top 25 public university."
Karen Laughlin, dean of Undergraduate Studies , agreed that the recognition is well deserved.
"It is exciting and rewarding to see our students' success in competing with top students around the country," Laughlin said. "This ranking highlights the excellent work of our Office of National Fellowships and the Office of Graduate Fellowships and Awards. I could not be more proud of our students and the ways that they have taken advantage of the rich, challenging and supportive academic environment we offer them."
More than 1,800U.S. students, artists and young professionals in more than 100different fields of study have been offered Fulbright Program grants to study, teach English and conduct research in more 140 countries throughout the world beginning this fall. Lists of Fulbright recipients are available at www.fulbrightonline.org/us.
Since its inception in 1946, the Fulbright Program has provided more than 325,000 participants — chosen for their academic merit and leadership potential — with the opportunity to study, teach and conduct research, exchange ideas and contribute to finding solutions to shared international concerns. In the past 67 years, more than 44,000 students from the United States have benefited from the Fulbright experience.
The Fulbright Program is sponsored by the United States Department of State, Bureau of Educational and Cultural Affairs.