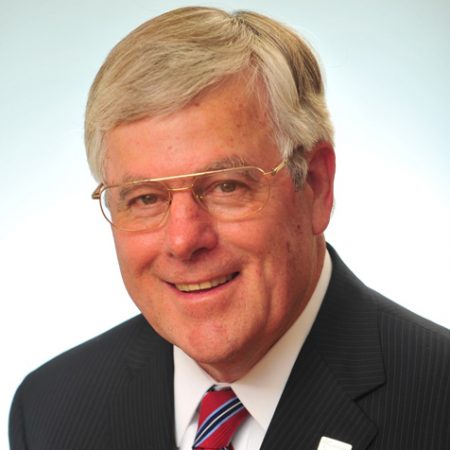 Sam McCall, who has more than 40 years of experience in the auditing profession, is now at the helm of Florida State's Office of Inspector General Services as chief audit officer. He was appointed by President Eric J. Barron in April.
"I'm starting my third career and looking forward it. Florida State is a great place to work," said McCall, who previously worked for 13 years as the city auditor for the city of Tallahassee and, prior to that, for more than 30 years for the Florida Auditor General — 13 of which as deputy auditor general.
As the university's chief audit officer, McCall oversees internal audits and investigations of university programs, activities and functions. McCall also serves as the university's ethics officer and his office receives whistle-blower complaints.
"I see our role as assisting management," he said. "We will be performing assurance and consulting services, and looking at the university's system of internal controls. If there is a significant weakness, we will identify it, recommend corrective action and work with and follow up with management to address the issue. So we try to bring economy, efficiency and effectiveness to the university and promote accountability and transparency. We hope to do all this in a positive and cooperative manner."
A two-time Florida State alumnus, McCall earned a Master of Public Administration degree in 1987 and a doctorate in public administration in 2009.
"No one is ever too old to learn and go back to school," he said. Now that he is working on campus, McCall hopes to find opportunities to share his experience with students in the Askew School of Public Administration and Policy and the College of Business.
In addition to being an alumnus, McCall says he was drawn back to Florida State because of the confidence he has in Barron as a leader and in the role performed by the Board of Trustees' Finance, Business and Audit Committee, led by Trustee Mark Hillis.
"The audit committee is a benefit to me as the chief auditor because I have someone to bounce ideas off of and another voice to ensure that our annual audit plan best meets the needs of the university," he said.
McCall is a certified public accountant, certified global management accountant, certified internal auditor, certified government auditing professional and certified government financial manager. Over his career, he has served on national auditing and accounting standards boards, including service as the national president of the Association of Government Accountants.
In January 2012, McCall was jointly appointed by the secretary of the Treasury, the director of the Office of Management and Budget, and the comptroller general of the United States to the nine-member Federal Accounting Standards Advisory Board. The board is responsible for establishing generally accepted accounting principles for the federal government.
McCall is the recipient of numerous professional awards and honors, including the American Institute of Certified Public Accountant's Outstanding CPA in Government Award. He also has received the Robert King High Memorial Award, the highest award given by the Association of Government Accountants.
McCall's stature within the national accounting and auditing community is based not only in his professional proficiency, but also his ability to work well with people. He says the secret to good professional relationships is communication.
"No one comes out ahead if someone gets backed into a corner," he said. "Normally, when people do the wrong thing it is because they are not knowledgeable about applicable policies and procedures, not because they set out to do the wrong thing. An auditor's job is to explain on a professional level the reasons why something is not allowed or authorized, and then to assist in finding ways to properly accomplish what needs to be done."
McCall succeeds Martha Little, who retired earlier this year.