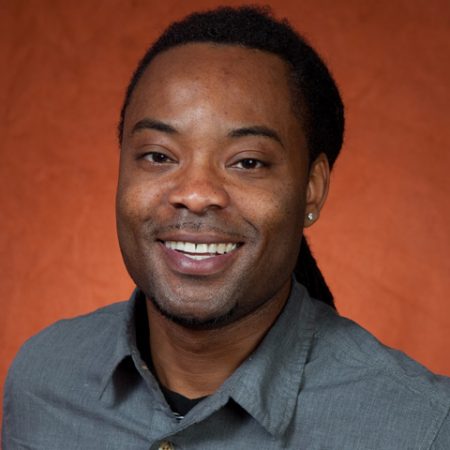 Come graduation, many students walk across the stage thinking they are prepared to make it in the real world, only to find that their inexperience is preventing them from getting hired. Though they are educated, most college graduates are rookies in the professional realm — underqualified in the eyes of many employers.
The job market has become exceedingly competitive. More young professionals are entering the search for their dream job with two and three degrees, yet still are having trouble landing even an interview. Attaining a professional position in most fields upon graduating requires more than just textbook knowledge and basic career tools learned in a classroom.
Beyond the name of their alma mater or their grade point average, employers such as Myrna Hoover, director of the Career Center at Florida State University, see work experience as crucial to marketability. Internships, co-ops, assistantships, work-study or any semi-professional experience have all become essential to beginning a career fresh out of college.
Working during college yields countless benefits. These valuable experiences present hands-on training opportunities not available in a classroom setting, while enabling the building of relationships with professionals and the gaining of familiarity with the ins and outs of a given industry or field.
"Work experience helps a student develop skills that are going to be needed in the workplace," Hoover said. "Students who complete internships are more likely to find jobs than those who do not, because they have transferable skills and exposure to that industry. Employers want real world experience."
Consider the case of the young and accomplished Will Ayers as an example. Ayers, a former writing and digital content assistant for University Communications at Florida State, received his bachelor's degree in broadcast journalism from Florida A&M University before moving on to complete his master's in integrated marketing communication from FSU in spring 2013.
While acquiring his education, Ayers was determined to apply what he was learning in the classroom to professional situations. He was selective and focused in his field experiences, never shying away from opportunities to perform beyond expectations, while having an impact on his jobs and employers.
Ayers worked as a videographer for WFSU-TV for three years and for 10 months he produced written and digital content as an assistant for FSU's University Communications office. He served as a public relations assistant for the Salter>Mitchell marketing firm for four months. Ayers provided professional services for his employers while gaining relevant work experience.
Ayers' former employer, Dennis Schnittker, director of Digital Content Production for University Communications, described him as a perfect fit for an assistantship position, with his obvious motivation and relevant background.
"As an employer, one of the benefits of hiring students is that we get bright, talented young minds to come work for us and bring fresh creative energy," Schnittker said. "We want employees with natural talent and a good head on their shoulders and who know what they want to do. Beyond that, we look for someone who takes direction well, is open-minded and willing to learn."
Serving as a media liaison for the Student Veterans Initiative at Florida State, Ayers learned the importance of hard work and attention to details. Ayers was able to build meaningful relationships with the student veterans as well as the staff at the Student Veterans Center, helping to bolster the reputation of FSU's veteran-friendly community.
In working for University Communications, Ayers produced videos edited with intensity and finesse that featured moving interviews of student veterans. Ayers revealed the emotional strain of the veterans' experiences in his videos. He related with those he interviewed because his father is a 24-year Army veteran, and thus created a comfortable setting for sharing details of serving in the military.
"As an interviewer, there is a challenge of getting a person to talk about their story completely," Schnittker said. "Ayers was able to delve into the lives and decisions of student veterans, engaging them enough to tell the compelling stories of their military experience, why they left, and why they chose to come to FSU. He learned how to tell a story completely in a visual medium."
Employers say that having confidence in one's abilities, being prepared for any task and performing beyond expectations are crucial to standing out in a position. In addition, being open to learning everything and anything, willing to take risks and unafraid of failure allow for a student to be seen as an asset to the company, eager to grow and progress.
As professional networking becomes standard practice in almost every industry, success is not only determined by what you know anymore, but rather whom you know. The connections fostered in a current position often serve as a catalyst for future success. As in the case of Will Ayers, working hard to stand out as a positive and productive employee, and valuing professional networking experiences, secures prospects for references for future job applications and could even warrant a full-time offer upon graduating.
In addition to enhancing a resume, gaining hands-on experience in one's field, and expanding one's Rolodex of peers in an industry, any professional experience in college certainly increases a graduate's marketability and potential for being hired.
"Companies want to hire people with good professional reputations that they can count on and those who have potential for growth," Ayers said. "This is why many times companies hire former interns they can trust, from experience, will work hard."
Florida State's Career Center provides the tools required for finding work experience while in college by identifying local, national and international opportunities, leveraging alumni and employer contacts, helping students build a résumé and cover letter, and even offering mock interviews.
Internships and co-ops also can serve as a trial for identifying a specific career choice. Temporary positions offer an environment for seeing how one can fit into a team, and in their time at a company students can depend on coworkers to impart knowledge of the industry.
"These positions allow students to test drive their chosen profession and validate exactly what they do or do not want to pursue as a career," Hoover said. "Experimenting in a field early on allows a student time to rethink their path before they're too far along."
By working in paid and unpaid positions in all areas of the communications industry, from public relations to broadcast journalism to Internet reporting to video editing and digital content production, Ayers was able to find his niche in media and advertising while acquiring invaluable job skills.
"All my positions collaboratively enabled me to gain professional experience in media, public relations and marketing," Ayers said. "They allowed me to work in fast-paced professional environments, while also enhancing my abilities in writing, strategic planning and leadership."
Prior to graduating this spring, Ayers was offered a position in the hub of media communications, New York City. Work experience during his collegiate career offered Ayers an advantage in his job search while expanding his skillset tenfold and stimulating his marketability for attaining a job directly out of college. Ayers is living proof of the benefits of professional experience as a student.
Now working as a junior activation associate for MediaVest – a leading media and advertising company with accounts that include Coca-Cola, Wal-Mart, Microsoft, Proctor and Gamble, and Honda — Ayers helps to design the media planning, branding, consumer insight and communications strategies for large corporations.
"As a professional all you have are your education, reputation, experience," Ayers said. "At the end of the day those are key to opening doors in your professional career, so you must value them."