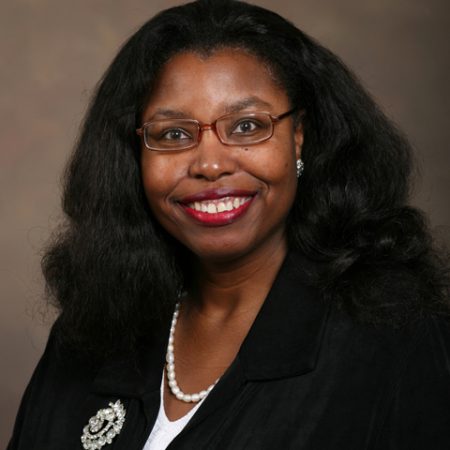 Joyce Ingram, Florida State University's assistant vice president and chief human resources and diversity officer, was recognized as one of the 20 "Most Powerful and Influential Women" for 2013 by the Florida Diversity Council during the Well's Fargo 2013 Florida Diversity and Leadership Conference, held April 11 in Orlando, Fla.
"This award is well-deserved as Joyce is recognized nationally for her leadership in the areas of diversity and inclusion," said Eric S. Algoe, Florida State's associate vice president for administration within the Division of Finance and Administration. "She has put her passion to work here at FSU by championing the creation of the University Diversity and Inclusion Committee and its seven subcommittees. She is the driving force behind our own Diversity and Inclusion Operating Plan, an achievement for which our Human Resources Department was recently lauded by Business Officer magazine.
"Florida State University is truly fortunate to have Joyce helping to make our workforce as diverse as our student population, and helping to make our university a welcoming place for all people," Algoe said.
While minorities are still underrepresented in powerful leadership positions, there are still those who demonstrate the determination needed to make a difference. The National Diversity Council seeks not only to uphold and promote the principles of diversity and leadership but also seeks to recognize individuals who personify those principles. The Most Powerful and Influential Woman Award is designed to recognize individuals who have made a difference through their achievements and exemplify the ability to excel in their fields.
"It is with honor that I accepted this award and recognition," Ingram said. "In an open letter to the university, Dr. Barron said, 'At Florida State, we can take pride in our excellence in so many areas, and we recognize that our faculty, staff and students have created the foundations for this excellence.'
"I believe that Florida State is the university of choice for many," Ingram said. "As such, it is important for us to recognize, appreciate and value the collective differences and similarities that exist amongst our students, faculty and staff. As a pre-eminent university within the state of Florida, leveraging our people resources will continue to keep us in a position of strength for all constituents as we achieve our mission and vision.
"As the university of choice, we will continue to embrace the unique talents and contributions of all individuals to achieve our mission of teaching, research and service to the public," Ingram said. "It is our goal to maintain the environment for this to happen through our efforts and commitment to diversity and inclusion. I am proud to be a part of this critical initiative that is championed by our president and his cabinet, setting the example for all to be engaged."
The other recipients of the "Most Powerful and Influential Women" distinction were Elizabeth Cuevas-Neunder, Puerto Rican Chamber of Commerce, Fla.; Anita Dahlstrom, BI-LO/Winn Dixie; Annette Dennig, Walgreens; Terry Dola, Disney World; Marlene Gordon, Bacardi U.S.A.; Mercedes Guzman, Lanier Upshaw Inc.; Pam Hagan, Bright House Networks; Betsy Irizarry, PMSI; Allison Keller, PGA Tour; Cecilia Lopez, Florida Virtual School; Lori Malcolm, Checkers Drive-In Restaurants; Toni Matthews, Raymond James; Darla Morse, Sea World; Audrey Perez, Mr. Empanada Franchise Corp.; Bemetra Simmons, BB&T; Nadine Smith, Equality Florida; Beth Weagraff, Florida Hospital; Lynn Woods, C1 Bank; and Karla Younger, Coca-Cola North America Group.