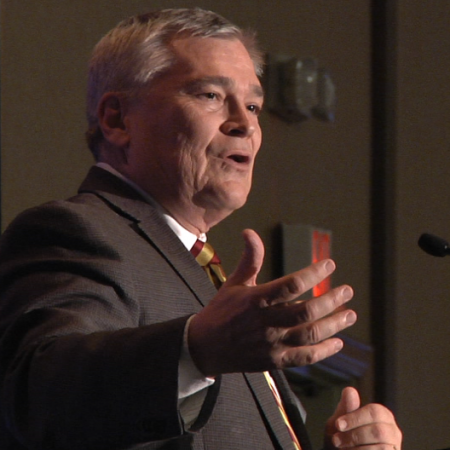 Florida State University President Eric J. Barron addressed the Fifth Annual Student Veterans of America National Conference in Orlando on Jan. 6, where he reaffirmed the university's commitment to students who have served in the U.S. armed forces.
Barron outlined the initiatives Florida State has instituted over the past several years to make the university the most veteran-friendly campus in the nation.
"We know student-veterans are wonderful leaders and an incredible asset to our university," said Barron. "They contribute greatly to its culture and its quality."
The university's Student Veterans Center serves as a one-stop information and resource center for all student-veteran needs, including assistance with the GI Bill, registering for classes and locating affordable housing. Barron said the university's ultimate goal is to have a three-building Veterans Legacy Complex with the Student Veterans Center as the centerpiece.
Florida State is a past recipient of Student of the Year honors from the Student Veterans of America organization.