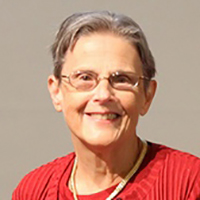 Linda Mahler, associate dean of Florida State University's Division of Undergraduate Studies, was named the 2012 recipient of the Ross Oglesby Award during the Alumni Association's annual Homecoming Awards Breakfast Saturday, Oct. 27.
Mahler, who started working for Florida State in 1974 as the coordinator of Academic Advising Services in the Division of Student Affairs, called the honor a "wonderful surprise and true honor." She worked in a number of positions within Student Affairs until June 1990 when she began working in the Office of Undergraduate Studies.
"Though my title and responsibilities have changed throughout the years, each day I come to work and do what I love — working directly with students at Florida State and helping them to reach their academic goals," Mahler said. "To be able to work with FSU students has always been an honor. To be recognized for doing what I love is a real surprise."
Mahler also expressed gratitude to Garnet and Gold Key for honoring her with the award.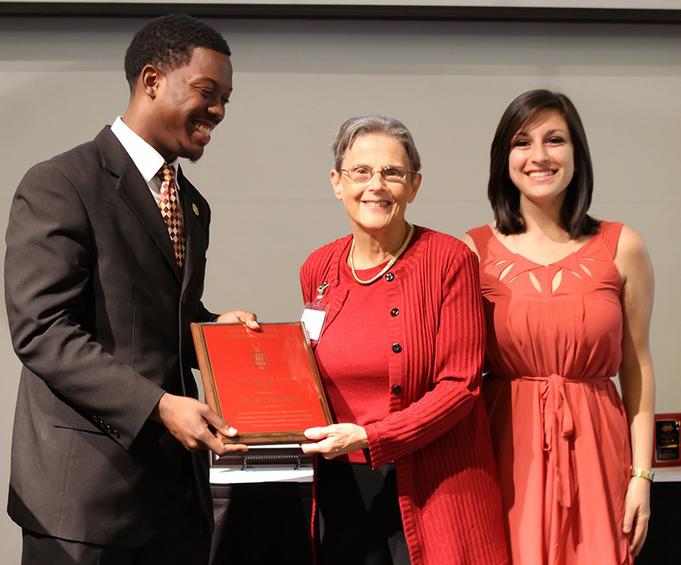 Within the Office of Undergraduate Studies, Mahler was promoted to assistant dean in 1997 and later to associate dean in 2005. Over the years, she has taken on an increasing number of responsibilities, including serving as the director of the Degree in Three program and Transfer Student Services, as co-director of the university's Living-Learning Communities, and as the coordinator of the university's Council of Associate and Assistant Deans. She is the university's coordinating prelaw adviser and she advises students with significant academic challenges. What's more, she edits the Undergraduate Academic Program Guide, manages the online Advisor Search Web page and manages the division's websites.
Having a longtime affiliation with the FSU chapter of Phi Kappa Phi collegiate honor society, Mahler has served as its treasurer and membership chair since 1992. She also serves as adviser to the FSU Alumni Chapter of Phi Theta Kappa, the honor society for two-year colleges, and serves as adviser to the FSU Council of Honor Societies.
Mahler earned two degrees from Florida State: a doctorate in counseling, health and rehabilitation in 1977 and a master's in counselor education in 1970.
The Ross Oglesby Award, which originated in 1973, is given each year to a Florida State faculty or staff member who has, for 10 years or more, exemplified the highest order of integrity, service and commitment to students and the university.