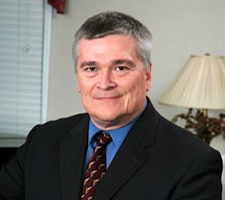 Florida State University President Eric J. Barron sent the following email to FSU faculty and staff on Friday, April 27:
Dear friends:
I know that many of you have been watching the Legislature and the Governor's Office closely because of the budget cuts for higher education and because of our efforts to pass the "preeminence" bill that would allow UF and FSU to move forward to ensure that our students always graduate from a highly ranked university.Unfortunately, today the governor vetoed the preeminence bill legislation (HB 7129, State Universities of Academic Research Excellence and National Preeminence).No doubt some of the media reports that this bill would have allowed "unbounded" tuition had taken its toll, despite the fact that both our Board of Trustees and the State University System's Board of Governors would have had to approve any increase, despite the fact that the bill would have required an unprecedented level of accountability, and despite the fact that Florida's tuition for its research universities is the very lowest in the nation.
There is no doubt that this will slow our plans, given that the Legislature continues to take away resources.Obviously, I am disappointed.I believe that Florida's two world-class universities would have been able to make a significantly higher impact on economic development, job creation and innovative research — all of which would lead to greater opportunities for our students.
Despite this disappointment, we will continue to be steadfast in our commitment to excellence.The bill would have allowed us to do more and do it better, but we will continue to move forward.
Thanks for all of your support, and as always, I am more than happy to hear your comments.
Eric