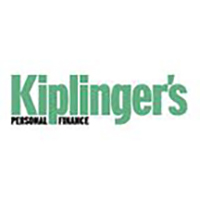 Today, Florida State University was again named one of the best values in the nation by Kiplinger's Personal Finance in the publication's annual ranking of public colleges, moving up two spots to 18.
The ranking highlights four-year schools that combine outstanding education with economic value. Kiplinger's cited Florida State's high four-year graduation rate, low average student debt at graduation, financial aid, low tuition and overall great value.
"We are pleased with this latest recognition. Florida State University continues to be an excellent value," said President Eric J. Barron. "By all accounts, we are one of the most efficient and effective universities in the United States. The Kiplinger's ranking reflects our commitment to provide the best education to our students that we possibly can while remaining accessible and affordable."
Kiplinger's reported that it revamped the rankings this year to give more weight to academic value, such as the percentage of students who return for sophomore year and the four-year graduation rate. While the criteria have shifted, the overall focus on value remains the same. Many schools have appeared on the list multiple times, including Florida State, a testament to the consistent value these colleges provide, according to Kiplinger's.
"As states cut funding for higher education and tuition continues to climb, the word 'value' is more significant than ever," said Jane Bennett Clark, senior editor at Kiplinger's Personal Finance. "This year's top 100 public schools deliver strong academics at reasonable prices. We applaud these institutions for tightening their belts without compromising quality."
The annual public school rankings appear in Kiplinger's February 2012 issue, on newsstands today, and online at www.kiplinger.com/links/college.