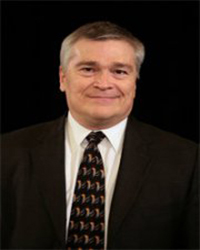 Florida State University President Eric J. Barron will deliver his second State of the University Address at the Fall Meeting of the General Faculty. The meeting, which is open to the public, will take place:
WEDNESDAY, OCT. 5
3 P.M.
ROOM 208
AUGUSTUS B. TURNBULL III FLORIDA STATE CONFERENCE CENTER
555 W. PENSACOLA ST.
TALLAHASSEE, FLA.
In addition to the State of the University address, the meeting will feature the Faculty Senate's presentation of the annual Torch Awards. The awards were established in 1996 as a way for faculty to honor friends of Florida State who have contributed significantly to the university's ability to fulfill its academic mission.
A reception will follow the meeting.
Free parking is available on the first floor of the parking garage located adjacent to the Turnbull Center.
For those who are unable to attend the Fall Meeting of the General Faculty, it will also be webcast live. To view the webcast, visit learningforlife.fsu.edu/fallfaculty. After the conclusion of the president's address, the same webcast link can be used to view an archived version.
For more information, contact Jeffery Seay of the FSU Office of News and Research Communications at (850) 644-0277 or jseay@fsu.edu.