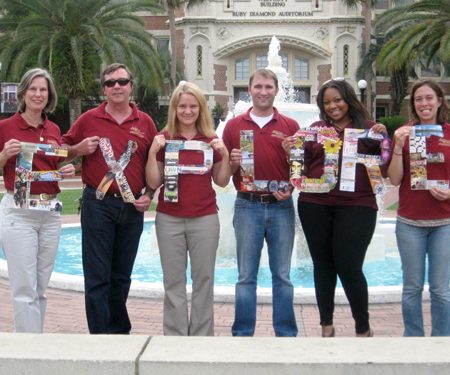 A unique Florida State University advising program that uses innovative techniques to help undecided students choose a major has won a top national award.
Florida State's Advising First Center for Exploratory Students will receive an Outstanding Institutional Advising Program Award from the National Academic Advising Association (NACADA) at its annual meeting to be held in Denver this fall. The Outstanding Advising Program Awards annually recognize programs that document innovative and/or exemplary practices resulting in improvement of academic advising service.
"I am thrilled that a program we know to be outstanding has earned this well-deserved recognition," said Karen Laughlin, dean of Undergraduate Studies. "Center director Kathleen Smith and her team are both dedicated and highly creative in their approach to working with exploratory students, and the program has been a great help to many."
The Advising First Center for Exploratory Students fosters an environment where students place passion and purpose at the center of their educational decision making, according to Smith. The center is part of Advising First, a division of Undergraduate Studies, which serves the majority of Florida State's undergraduate students. Smith also serves as associate director of Advising First along with John Carter. Nikki Raimondi is director.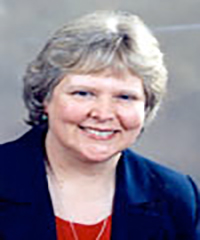 "When I share our approach to working with exploratory students, inevitably the response is 'I wish this program was around when I was in college!' We have been able to transform educational theory and the latest research into a working program that assists students with one of the most important decisions they will make in their college careers," Smith said. "We are developmental and holistic in our approach, and it is our hope that each student who comes to our center is able to declare his or her major with confidence."
The center offers specialized services to effectively guide and monitor student progress until a departmental major is selected. Academic advisers use a set of comprehensive and tangible tools to assist students with the major selection process. The STEPS (Students Taking Exploratory Paths to Success) Program encompasses a developmental academic advising approach involving specific steps to move students forward.
To proceed through the STEPS program, students must participate in five intentional advising meetings scheduled throughout their first year with their assigned academic adviser. Between meetings, they complete several action items identified by both the student and the adviser to progress in the exploration journey.
In addition to one-on-one academic advising, the center offers numerous creative outreach activities including workshops, panel discussions, conferences, retreats and other special events that are open to any student on campus who may be experiencing indecision about their major.
Since 1983, NACADA has honored individuals and institutions making significant contributions to the improvement of academic advising. The goal of NACADA is to promote quality academic advising and professional growth of its membership to enhance the educational development of students. NACADA's membership consists of nearly 10,000 faculty, professional advisers, administrators, counselors and others in academic and student affairs concerned with the intellectual, personal and vocational needs of students.