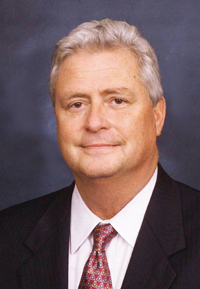 Florida Gov. Rick Scott has announced the appointment of two Florida State University alumni — former Speaker of the Florida House of Representatives Allan G. Bense of Panama City and accountant Joseph R. Gruters of Bradenton — as the newest members of FSU's Board of Trustees.
Bense will succeed Leslie Pantin, appointed in 2006, and Gruters will succeed Derrick Brooks, a member since 2003. The new trustees have been appointed to terms beginning May 18, 2011, and ending Jan. 6, 2016.
"We bid our two outgoing trustees farewell with deep appreciation for their dedication to higher education and service to this institution," said FSU President Eric J. Barron.
Bense, a Panama City resident, is the president and chief executive officer of Bense Enterprises Inc. He represented Florida's 6th District from 1998 to 2006 in the Florida House of Representatives, where he was speaker from 2004 to 2006. A double alumnus, he holds a Bachelor of Science degree and an M.B.A. from Florida State. Bense is a member of numerous boards and councils, among them Gulf Power Company, Enterprise Florida, the Florida Council of 100, and the Bay County Economic Development Alliance. He is chairman of the board of both the Florida Chamber of Commerce and the James Madison Institute. He also serves on the boards of charitable organizations and as chairman of the board of the Bense Family Foundation, which makes contributions each year to various state and local not-for-profit causes.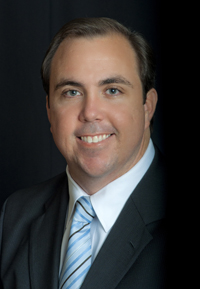 CPA Gruters is an accountant with Shinn and Company LLC in Bradenton and the chairman of the Republican Party of Sarasota. In addition, he is the immediate past chairman of the Sarasota County Planning Commission. He serves as a member of the board of the Humane Society of Sarasota County and the Florida Sports Foundation. From 2000 to 2010, he worked in various corporate and political roles including campaign manager for U.S. Rep. Vern Buchanan, of Sarasota. Gruters holds a Bachelor of Science degree from Florida State and an M.B.A. from the University of South Florida. He resides in Sarasota with his wife, Sydney.
The appointments are subject to confirmation by the Florida Senate.

"We bid our two outgoing trustees farewell with deep appreciation for their dedication to higher education and service to this institution."
Eric J. Barron
Florida State University President