Adm. Mike Mullen, chairman of the Joint Chiefs of Staff and the highest-ranking officer in the U.S. Armed Forces as well as President Obama's principal military adviser, will deliver the commencement address at 9 a.m. on Saturday, April 30 — one of Florida State University's three spring graduation ceremonies.
Fox News Channel reporter and anchor Shannon DePuy Bream will be the speaker at 7:30 p.m. on Friday, April 29, and former Florida Supreme Court Justice Raoul Cantero will be the speaker at 2 p.m. Saturday, April 30. About 4,100 of 6,100 graduating students will participate in the three ceremonies, which will be held at the Tallahassee-Leon County Civic Center.
Bream and Cantero are both FSU alumni. Bream will be the speaker at Friday's ceremony for the graduates of the colleges of Arts and Sciences, Criminology and Criminal Justice and Human Sciences. As a Washington-based correspondent and host of Fox News' "America's News Headquarters," Bream interviews top newsmakers and politicians while covering breaking news from around the globe. Her primary beat is the U.S. Supreme Court, where she has been on the frontlines as the justices issued landmark opinions on Second Amendment gun rights, Guantanamo Bay detainee trials, the death penalty and immigration.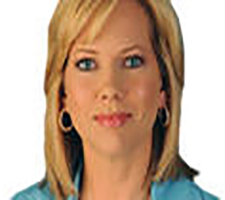 A Tallahassee native, Bream got her start at WFTS in Tampa, as a writer and reporter covering the 2000 presidential election, recounts and legal battles and has worked as both a reporter and anchor at WRC in Washington, D.C., and WBTV in Charlotte, N.C.
Prior to becoming a journalist, Bream worked as an attorney specializing in sex harassment and race discrimination cases before state and federal courts. She is an honors graduate of the FSU College of Law and graduated magna cum laude with a bachelor's degree in business from Liberty University.
Mullen will be the speaker at the Saturday morning ceremony for the graduates of the colleges of Communication and Information; Engineering; The Graduate School, Motion Picture Arts; Social Sciences and Public Policy; and Visual Arts, Theatre and Dance.
Mullen presides over all meetings and coordinates the efforts of the Joint Chiefs of Staff, advising the Secretary of Defense, the National Security Council and the Homeland Security Council. Prior to this duty, Mullen served as the 28th Chief of Naval Operations, the Navy's top uniformed leader and representative to the JCS. From August 2003 to October 2004, Mullen served as the Navy's 32nd Vice Chief of Naval Operations. During the first half of 2005, he served as Commander of NATO's Joint Force Command Naples and Commander, U.S. Naval Forces Europe, leading the Alliance's peacekeeping operations in the Balkans and its training mission in Iraq.
His rise in the Navy began at sea. After graduating from the U.S. Naval Academy in 1968, then-Ensign Mullen deployed to the Western Pacific and participated in combat operations off the coast of Vietnam. Over the course of his career at sea, he served aboard six other warships, three as the commanding officer; and as an admiral, he commanded the USS George Washington Carrier Strike Group and the U.S. Second Fleet. His tours ashore have been focused in the areas of resourcing and personnel and included duty with the Bureau of Personnel, the Navy staff, and the staff of the Secretary of Defense.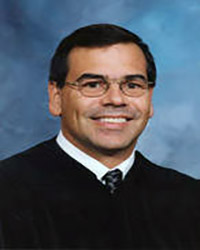 Mullen earned a Master of Science degree in operations research from the Naval Postgraduate School in Monterey, Calif., and also graduated from the Advanced Management Program at the Harvard Business School.
Cantero will speak Saturday afternoon at the ceremony for the graduates of the colleges of Business; Education; Music; Nursing; and Social Work. He is a partner in the law firm White and Case's litigation practice, where he leads the Miami Appellate Practice, in addition to focusing on cross-border disputes relating to Latin America.
Appointed to the Florida Supreme Court in 2002 by then-Gov. Jeb Bush, Cantero was the first justice of Hispanic descent and one of the youngest ever to sit on the court. In his six years as a justice, he heard hundreds of appeals and authored well over 100 majority, concurring and dissenting opinions. Cantero chaired the Florida Supreme Court's Commission on Professionalism for six years and served as an adjunct professor at the FSU College of Law.
Before his Court appointment, Cantero was in private practice for 14 years in South Florida and chaired the City of Coral Gables Planning and Zoning Board for four years. He graduated summa cum laude with a bachelor's degree from FSU in 1982 and cum laude from Harvard University College of Law.
In 2007, Cantero was honored by the Cuban American Bar Association (CABA) with the creation of an endowment in his name. The Justice Raoul G. Cantero, III Diversity Enhancement Scholarship at Florida State University was created to financially assist those who share in CABA's mission to promote equality of its members and increase diversity in the judiciary and in the legal community.
For more information on any of this week's three Commencement ceremonies, contact Dianne Skinner at (850) 644-5850 or dskinner@admin.fsu.edu.
In other graduation activities:
Delbert C. "Ace" Summey, technical director of the Naval Surface Warfare Center, Panama City Division, will be the keynote speaker at FSU's Panama City Campus commencement, which will be held at 1:30 p.m. Sunday, May 1, at the Panama City Marina Civic Center. About 200 of the 423 graduates are expected to participate.
The FSU College of Nursing convocation will be held at 6 p.m. Friday, April 29, in Ruby Diamond Concert Hall. Professor Sally Karioth will be the speaker at the event in which 96 candidates for bachelor's degrees, four master's degree students and one postmaster's nurse educator certificate will be recognized.
Florida State's Air Force ROTC will commission 15 cadets at a 5 p.m. ceremony on Saturday, April 30, in the Cinema of the Askew Student Life Center. Gen. Philip M. Breedlove, vice chief of staff of the U.S. Air Force in Washington, D.C., will be the guest speaker. As vice chief, Breedlove presides over the air staff and serves as a member of the Joint Chiefs of Staff Requirements Oversight Council and Deputy Advisory Working Group. He assists the chief of staff with organizing, training, and equipping of 680,000 active-duty, Guard, Reserve and civilian forces serving in the United States and overseas.
Florida State's U.S Army ROTC will commission 22 cadets at a 5:30 p.m. ceremony on Saturday, April 30, in Miller Hall, located in University Center, Building C. The guest speaker will be retired Col. Danny R. McKnight, whose combat experience in Somalia in 1993 was portrayed in the book and movie "Black Hawk Down." McKnight is a 1973 graduate of FSU, where he earned a degree in management.
FSU's colleges of law and medicine will hold graduation ceremonies in May:
The FSU College of Law will hold its spring commencement at 10 a.m. Saturday, May 7, at the Tallahassee-Leon County Civic Center. Stephen N. Zack, president of the American Bar Association and a partner in the Miami office of the national law firm Boies, Schiller & Flexner LLP, will be the commencement speaker. About 233 of the 242 graduating students are expected to participate in the ceremony, which will be followed by a reception on the law school green.
The FSU College of Medicine will hold its commencement ceremony at 10 a.m. Saturday, May 21, at Christian Heritage Church, 2820 Sharer Road, for 114 students who will be receiving Doctor of Medicine degrees. Dr. Jan Garavaglia, better known as "Dr. G" from her Discovery Health Channel television series "Dr. G Medical Examiner" will be the speaker. She is the chief medical examiner for the Florida District Nine (Orange-Osceola County) Medical Examiner's Office and a member of the College of Medicine's clinical faculty.