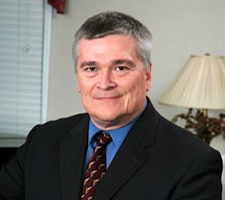 Florida State University President Eric J. Barron has announced that Vice President for Planning and Programs Robert B. Bradley will serve as interim provost and executive vice president for Academic Affairs effective Dec. 12.
Bradley will serve while a national search continues for a permanent successor to Lawrence G. Abele, who will step down to devote his full attention to the Institute for Academic Leadership, a statewide program for new academic administrators. Abele, a marine biologist, is among the longest-serving provosts and academic vice presidents in the United States and has the longest tenure among provosts in the State University System of Florida.
"Larry Abele is one of the most respected provosts in the country, and Florida State University has benefited immensely from his 16 years of service in this capacity," Barron said. "Bob Bradley is extremely knowledgeable, and we are grateful that he has agreed to serve during this period of transition."
The provost is the senior academic administrator and the second-highest ranking official at the university behind the president. The provost is responsible for all operations of the university involving instruction, research, academic quality and external programs. The deans of Florida State's 15 colleges report to him.
Bradley, who has served as vice president for Planning and Programs since 2006, previously served as associate vice president for Academic Affairs at Florida State. He joined the faculty at Florida State in 1998 and is a professor in the Askew School of Public Administration and Policy.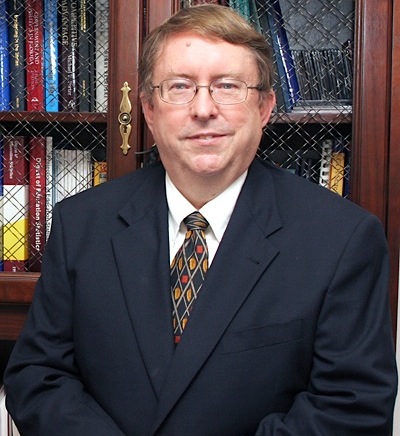 "I'm honored the president asked me to serve, and I look forward to the opportunity to provide leadership to Academic Affairs until the search committee completes its work," Bradley said.
As vice president for Planning and Programs, Bradley administers the university's Quality Enhancement Review process and has broad responsibilities for academic planning and effectiveness. Most recently, he helped author the university strategic plan. The dean of University Libraries and the director of Academic & Professional Program Services report to him, along with the dean of the Panama City Campus. He also serves as director of the Institute of Science and Public Affairs at Florida State and is a member of the Board of the State and Local Government Review. In addition, he is a member of the Florida State University Schools Board of Directors.
Bradley previously served in a number of positions in state government, including budget director in the Governor's Office. He also served as secretary to the Florida Administration Commission and the Florida Land and Water Adjudicatory Commission and as director of the first Constitutional Taxation and Budgeting Reform Commission.
Bradley, who holds a doctoral degree in political science, has twice won Public Administrator of the Year awards from the North Florida Chapter of the American Society for Public Administration.