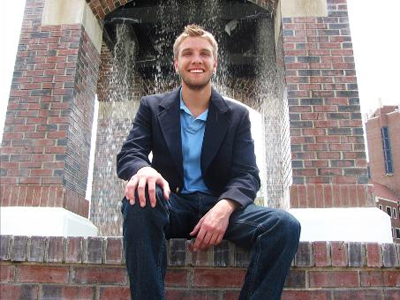 Florida State University student Jesse O'Shea is one of just 20 undergraduates from across the nation singled out for USA TODAY's 21st annual All-USA College Academic First Team.
Students were selected on the basis of their excellent scholarship and their efforts to reach beyond the classroom to benefit society. The recognition comes with a trophy and $2,500.
O'Shea, 21, is majoring in biological science and interdisciplinary social sciences. After a life-changing visit to Haiti in 2008, he founded the Global Haiti Initiative, which has grown into a national program with more than 20 chapters. FSU's chapter tackles the problems of clean water, de-worming and education.
He is also one of the founders of Protect Our Professors, which raised more than $125,000 in one semester to help protect the jobs of faculty and staff during a budget shortfall. He also helped establish a campus political party, the STATE Party, with the goal of promoting diversity and leadership. He co-founded the first student-run United Way in the country and also created Students United for Health Care Reform.
O'Shea, who plans on pursuing both a doctorate and a medical degree after his May 2011 graduation, is currently conducting research on a human DNA tumor virus.
The USA Today honor is particularly special because he's the second in his family to be recognized by the newspaper. His brother, Joe O'Shea, an FSU alumnus and Rhodes Scholar, was named to the All-USA College First Academic Team in 2007.