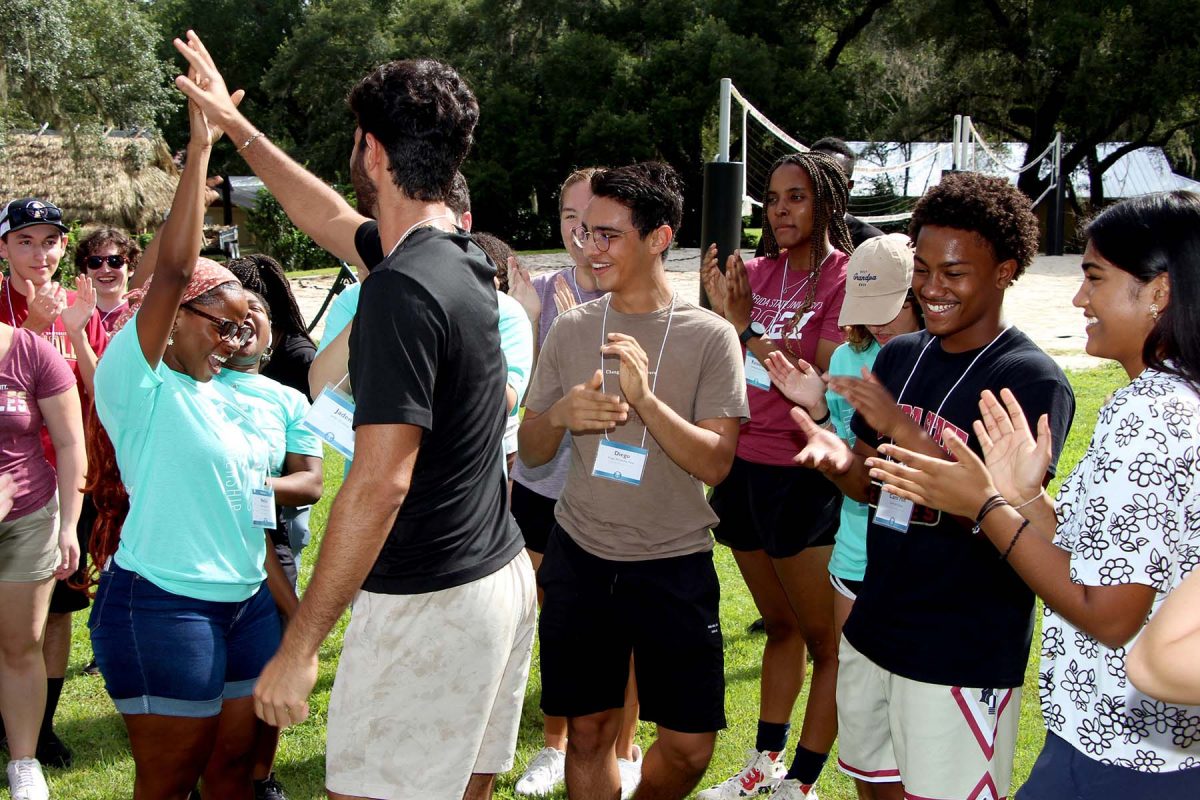 Florida State University's Center for Leadership and Service recently hosted its 21st annual Service Leadership Seminar, or SLS, where students are given the tools to grow as community leaders.
The seminar allows first-year students to come to campus a week early, where peer facilitators guide participants in learning about community engagement and leadership through participation in team-building activities, service projects, workshops and connections with current campus leaders.
"As a freshman coming into college, SLS was an amazing opportunity to meet like-minded people whom I can do service and learn all about leadership with," said participant Chloe Fisher.
This year, 30 participants kicked off their SLS experience at FSU Lakefront Park, where they completed a challenge course to start using the teamwork skills they would need for the rest of the week.
Throughout the week, students participated in workshops and presentations that provided them with the tools and resources needed to be community leaders. These included storytelling and community engagement workshops, with presentations by Sustainable Campus and FSU's Office of National Fellowships.