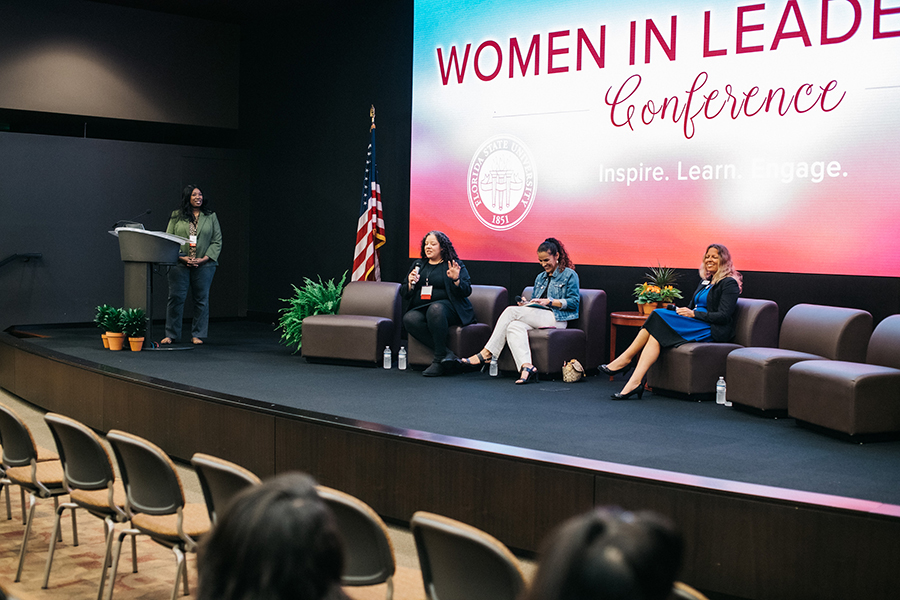 Florida State University's College of Communication and Information will bring together notable female leaders and connect students and alumnae with mentors who can help them develop the necessary leadership skills to succeed during the 10th Annual Women in Leadership Conference.
The conference, which is free and open to the public, will take place from 3-8 p.m. Thursday, March 9, at the Augustus B. Turnbull III Florida State Conference Center.
"We bring together women from the community and talented alumnae so that they can learn from each other," said Betsy Crawford, development coordinator at the college. "We want to teach students the things that will help them become leaders in any field, like networking and how to get engaged in their communities."
The conference panels cover a range of topics, from starting your own business to writing a book, and will feature 42 speakers from industries such as media, public relations, tech, cyber, and communication science and disorders, as well as a student-led panel featuring women-focused organizations on campus.
For more information or to register, visit https://cci.fsu.edu/women-in-leadership/register/.